What's On
Talk

:

Open Doors - The library of National Museum Wales
15 September 2018,

11am, 12pm, 2pm and 3pm
Booking
Booking required.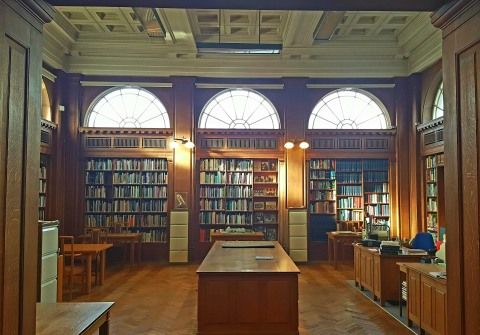 The library of the National Museum is a treasure trove of books and periodicals hidden away at the top of the building with access only by appointment.
In this special tour for 'Open Doors' library staff will show you copies of rare books dating back to the 1400s through to the latest research.
Kristine Chapman, Principal Librarian will run tours at 11am, 12pm, 2pm and 3pm.
Booking required. Visitors can book on the day, or in advance. Please contact the Librarian on 029 20573202 or library@museumwales.ac.uk for details
Organised by Cadw, the Welsh Government's historic environment service, Open Doors offers both local people and visitors alike the chance to explore the hidden treasures of Wales's culture and history.
This is an English-language talk but we are happy to provide Welsh-language facilitation. In order for us to arrange a facilitator, please e-mail events@museumwales.ac.uk as soon as possible, and at least a week before the event.
What's On