What's On
Talk

:

Women in Photography: Lydia Pang
Booking
www.eventbrite.co.uk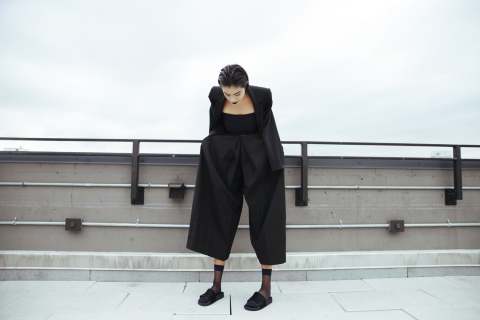 Lydia Pang joins us from the world of New York fashion and advertising to discuss women and photography – how they have been represented and mis-represented, celebrated and exploited by the industry, and to consider what has changed.
Lydia is Creative Director of Refinery 29, formally Brand Aesthetics Director at Anomaly New York and co-founder of THISDOESNTMEANYES. Following a stellar career in which began at Saatchi and led to work with major brands and agencies in London and New York, Lydia returns to her roots in South Wales to share her experience in the world of fashion and photography.
Tickets are £4 each available from www.eventbrite.co.uk.
This is an English-language talk but we are happy to provide Welsh-language facilitation. In order for us to arrange a facilitator, please e-mail events@museumwales.ac.uk as soon as possible, and at least a week before the event.
What's On