What's On
Event

:

Behind the Scenes at the Museum: Halloween
National Museum Cardiff
Finished
31 October 2018,

11am - 4pm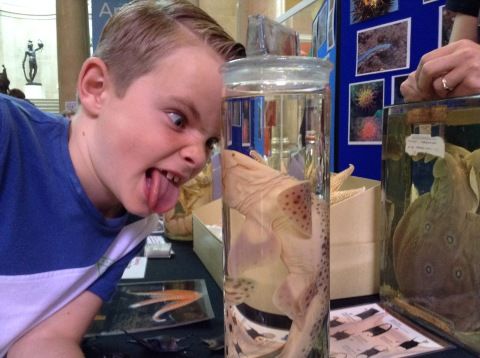 Wave your wand, say 'Abracadabra!' and a whole world of wonderful wizarding treats awaits you this Halloween at the Museum.
In this family friendly behind the scenes day there will be loads to see and do to keep your little monsters amused...
Come and see our amazing magacian in shows at 12pm and 3pm and you can also have a go at some hands-on games and activities!
Discover some of the creepier objects in our collection and chat to the people behind the jars about the specimens.
Halloween is the perfect time for the Museum curators to bring out the icky, pickled and preserved things in jars for you to see. From a stingray to a slug – set your inner ghoul free!
Some of our staff speak Welsh, some are learning and others speak English only. Keep an eye out for the Iaith Gwaith lanyards to see who's who. If you're learning Welsh, give it a go!
What's On