What's On
Event

:

Museum Yoga
National Museum Cardiff
Finished
9, 16, 23 May, 13, 20 & 27 June 2019
Booking
Advanced booking required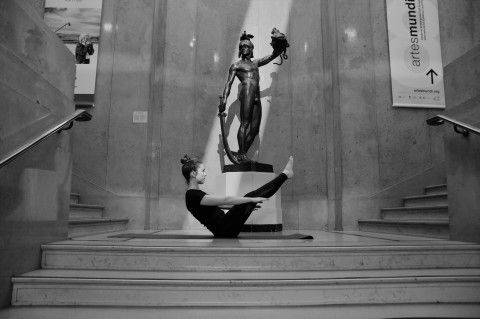 Start your day on a positive note with an exclusive yoga class in the beautiful surroundings of National Museum Cardiff.
Located right in the heart of a busy working area the Museum offers a convenient location to take part in a yoga session that will be aimed at helping you manage stress and to help overcome the aches and strains of working in an office environment.
This gentle form of exercise can be done by everyone regardless of experience or age. The qualified yoga teacher will help you get the most out of your session and you can start the day feeling calm and relaxed.
The sessions will be run bilingually by Sara McGaughey on the following dates:
9 May - 8AM
16 May - 8AM
23 May - 8AM
13 June - 8:30AM
20 June - 8:30AM
27 June - 8:30AM
Sara is an experienced, qualified yoga teacher with her own sessions across South Wales.
Please note you will have to complete a health questionnaire before taking part in a session.
Sessions start at 8 and 8:30am and it can take up to 5-10minutes to arrive from the entry doors. You may be refused entry if you arrive after this time as it will disturb the other participants.
Entry to the Museum will be through the South Door of the Reardon Smith Theatre on Park Place from 7.30am onwards.
You are more than welcome to bring your own yoga mat, however we will have some spare mats for new starters or if you forget! You may also like to bring a blanket.
What's On