What's On
Event

:

The Moon Landing 50th Anniversary
20 July 2019 is the 50th Anniversary of the Moon Landings, and to celebrate we're throwing a big, family moon party!
On 20 July 1969 the first person walked on the moon, and the sample of moon rock within the Museum's collection was brought back to Earth. We'll have moon samples that we are borrowing from NASA and you can put your face through the Buzz Aldrin cut out to have your photo taken actually holding a piece of the moon!
Cardiff Astronomical Society will have a stand full of moon landing memorabilia, and other local astronomy societies will be coming along to fill you in on all things to do with the moon.
We'll also have games and activities for all the family to get involved with from a make your own craft rocket to playing with our planets!
Some of our staff speak Welsh, some are learning and others speak English only. Keep an eye out for the Iaith Gwaith lanyards to see who's who. If you're learning Welsh, give it a go!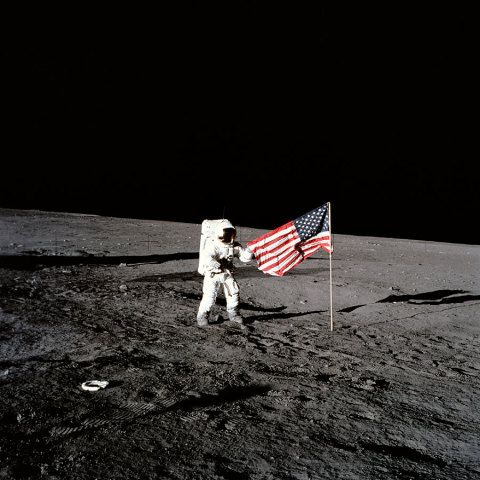 What's On