What's On
Talk

:

The Adder: Misunderstood treasure of the countryside.
National Museum Cardiff
Finished
Booking
www.eventbrite.co.uk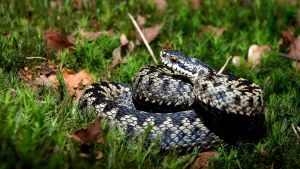 Learn about Wales' only venomous snake, they aren't as scary as you might think! This talk will give you an exciting overview of this species life history, advice on how you can help conserve them, and what to do if you bump into one!
This is an English-language event but we are happy to provide Welsh-language facilitation. In order for us to arrange a facilitator, please e-mail events@museumwales.ac.uk as soon as possible, and at least a week before the event
What's On