What's On
Exhibition

:

Lily's Fossil Footprint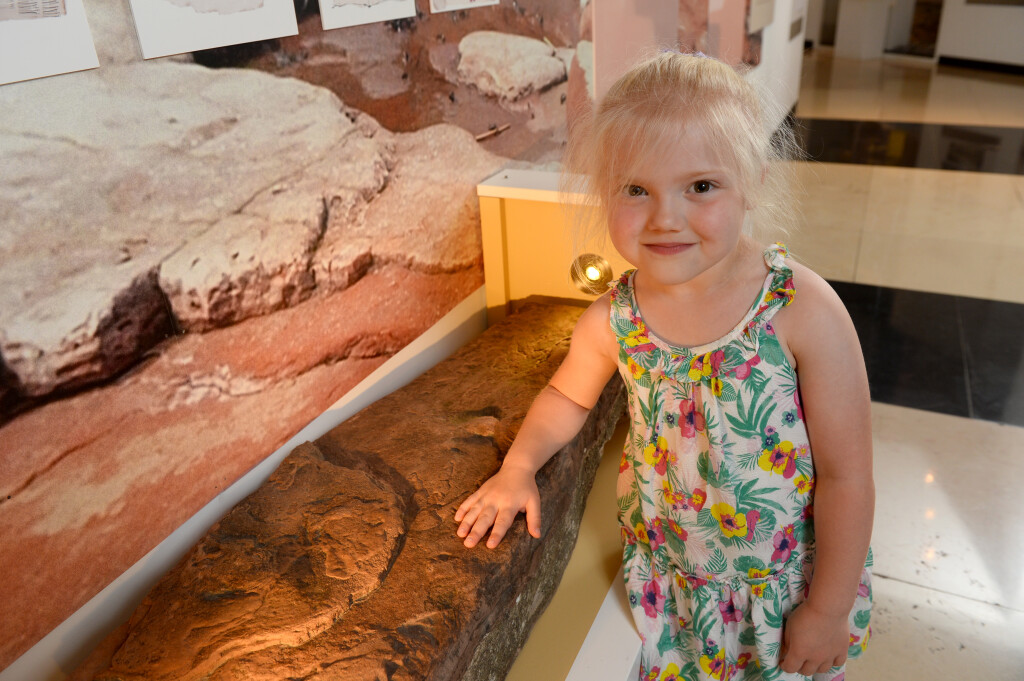 When 4-year-old Lily Wilder went down to a beach in south Wales, she came across something roar-some… a 220-million-year-old fossil!
The fossil she found is a type of footprint called Evazoum, which was made around 220 million years ago by a currently unknown herbivorous dinosaur.
This fossilised dinosaur footprint from 220 million years ago is one of the best-preserved examples of its type from anywhere in the UK.
A note on fossil hunting
Fossils are a very special part of Wales's heritage, but they can easily be damaged if people try to collect them. Although many families enjoy fossil hunting, the Museum stresses that this needs to be carried out responsibly. Members of the public should only take home a limited number of small, loose fossils from beaches where it is legally permitted to do so.
Special permission had to be sought from Natural Resources Wales to legally remove Lily's fossil specimen. Bendricks Beach is under private ownership and is legally protected as a Site of Special Scientific Interest. The collection of any rocks, minerals, and fossils from this site is not permitted and can result in large fines.
The landowner, the British Institute for Geological Conservation, is a charity that works to conserve natural heritage through site ownership, education, and community engagement.
What's On