What's On
Event

:

Dino Draw-Along: Palaeoart Workshop
National Museum Cardiff
Finished
17 August 2021,

10am - 12pm and 1pm - 3pm
Suitability
10am session 11-15 years; 1pm session 16-25 years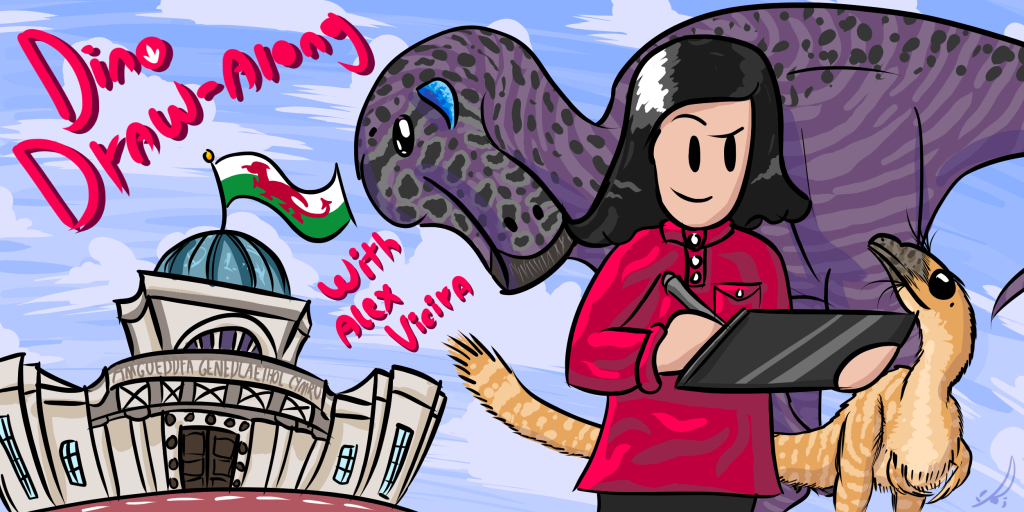 Our world has seen many strange and wonderful creatures come and go, many of which have been preserved for us to study today as fossils.
But when all you have to go on are rocks, how do you go about figuring out or better yet, visually representing what these organisms looked like?
That's where palaeoartists come in. Palaeoartists have the job of reconstructing extinct species through art, and in our Dino Draw-Along, you'll have the chance to bring your own prehistoric critter to life!
Wildlife illustrator Alex Vieira will take you through the steps of how palaeoartists use fossil evidence, scientific research, knowledge on living organisms, and a bit of speculation to produce recreations of long-gone lifeforms.
In this session, we'll be covering non-avian (or non-bird) dinosaurs, a famously diverse and awe-inspiring group of reptiles.
This will include Welsh dinosaurs and other species exhibited at the museum.
Participants will first go to the Clore Discovery Centre for a quick presentation about palaeoart basics, and then a guided draw-along session.
Afterwards, we'll take a stroll through the museum's dinosaur and palaeontology galleries to do some sketching.
Take a look at our other Haf o Hwyl events...
What's On