What's On
Event

:

New Heights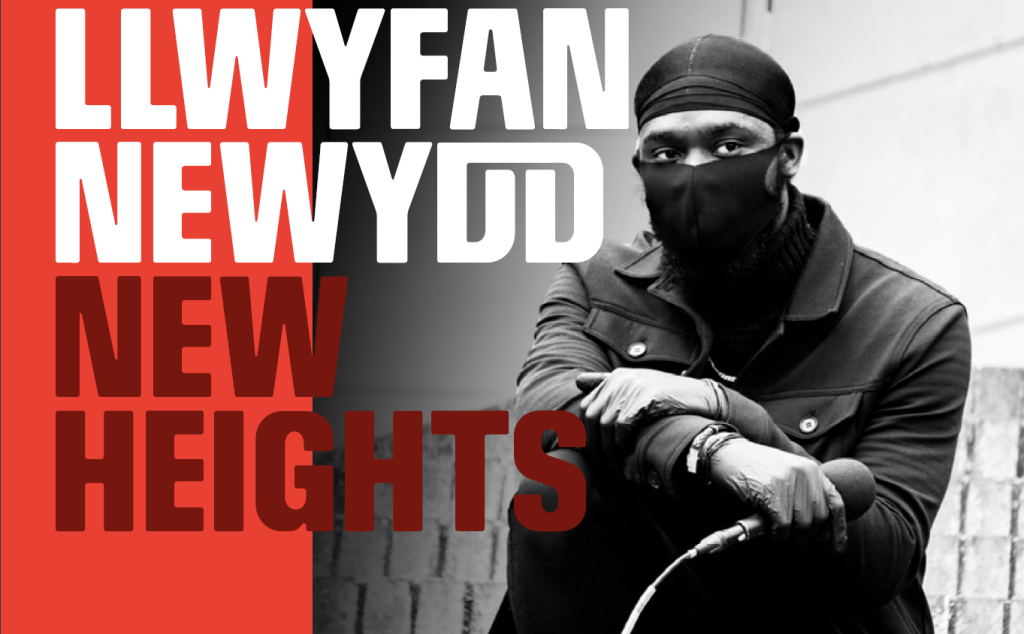 Join us in kicking off the weekend at Amgueddfa Cymru's Reardon Smith Lecture Theatre for an evening of Live performance and film – Showcasing contemporary Welsh MOBO artists.
Expect big sounds from...
Ogun
SZWÉ

Anwar Siziba
Miss Faithee
We will also be screening two features in response to the BBC 100 in Wales Exhibition. The titles share with us the contemporary black experience. Highlighting Barriers faced, expressions of joy, belonging, and a much-needed nod to the enriching impact that Black communities contribute to creating a culturally diverse Wales.
Film: Session 1 Black and Welsh
Director: Liana Stewart
Producers: Catryn Ramasut, ie ie Productions
29 minutes
When film-maker Liana Stewart was growing up in Butetown, Cardiff, there were very few black and Welsh role models on TV. She has long wanted to make a film that brings together people from across Wales to share their experiences of what it means to be black and Welsh. Now she has done just that. Weaving together a collection of engaging stories, she meets people from Newport in the south to Snowdonia in the north, and from a 19-year-old model storming to international runway success to a 92-year-old whose arrival in Wales predates the Empire Windrush.
Film: New Voices from Wales: The Honey Sessions Mixtape
Director: Meirion Lewis
Producers: It's My Shout
13 Mins
Young musician and composer Sizwé Chitiyo, from south Wales, takes a look at Mobo in Wales. Mobo is a huge genre which includes hip-hop, soul and jazz, and is a rich and vibrant scene with many fans and followers. In this documentary, Sizwé shines a light on some of the issues and barriers Welsh artists can face. He also introduces us to the Honey Sessions, a musical initiative for performers and creatives dedicated to uplifting the genre and showcasing the talents of young Welsh artists. Through the Honey Sessions, we hear the stories of rising Welsh stars and how the initiative is helping their voices to be heard.
To Book your place please click the link below The Reardon Smith Lecture Hall entrance can be found on park place at the rear of Amgueddfa Cymru.
Geolocation link is as follows -
https://goo.gl/maps/uHui8o8pv58FMctR7
If you have any access requirements when arriving on site then please feel free to get in touch with Aaron.Schoburgh@museumwales.ac.uk
We look forward to seeing you.
What's On