What's On
Talk

:

Guided tour: Highlights of Art
Free daily tours at 12.30pm
Booking
Book at the Information Desk on arrival
A free highlights tour of some of our art galleries with a Volunteer Guide.
Highlights of Art: Collecting Treasures – a themed guided tour of the art galleries looking at the role of art collectors and their importance to the Museum today. This tour will highlight works from the collections of pioneering art patrons such as Watkin Williams-Wynn, Gwendoline and Margaret Davies, Wilfred De Winton, William Goscombe John and Derek Williams among others.
Highlights of Art: A Journey through Landscape – this themed guided tour will look at the representation of landscape throughout the art collection and will highlight works from artists including Van Gogh, Cézanne, Morisot, L.S Lowry and Richard Wilson.
Highlights of Art: Impressionist and Modern Art - find out how French artists of the nineteenth century sparked a revolution in art with long-lasting impact, and how British and European artists of the twentieth century built on these developments and explored radical new approaches with the move towards abstraction in art. The tour includes highlights of the Davies sisters' collection, and will cover works by Monet, Rodin, Gwen John, Jacob Epstein and Ceri Richards among many others.
Tuesdays - Collecting Treasures
Wednesdays - A Journey Through Landscape
Thursdays - Impressionist and Modern Art
Fridays - Collecting Treasures
Saturdays - A Journey Through Landscape
Sundays - Impressionist and Modern Art
Tours are subject to availability
Group and BSL tours available, call (029) 2057 3325.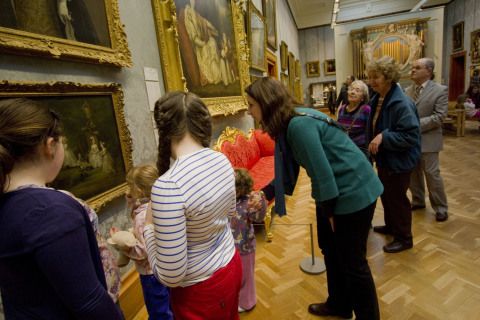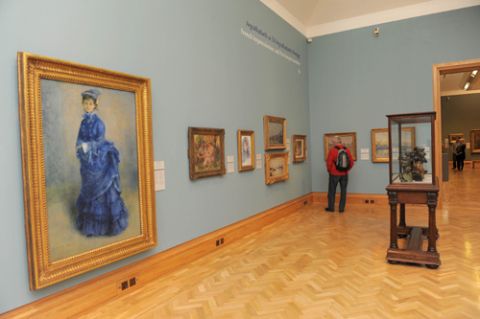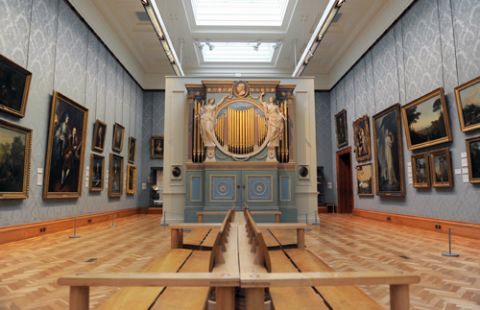 What's On