What's On
Event

:

Behind the Scenes: The Library
The special collections held in the Main Library cover a range of subjects, and the first of three tours in 2013 will look at a range of early natural history books, mainly illustrated, largely from the Willoughby Gardner Bequest.
The books date from the late fifteenth through to the eighteenth century, including some of the earliest printed herbals, as well two of the finest books on butterflies with hand-coloured engravings.
The tour will also explain the role of the Library within the Museum.
Some visits may be unsuitable for visitors with restricted mobility; call: (029) 2057 3148 for advice.
More about The Library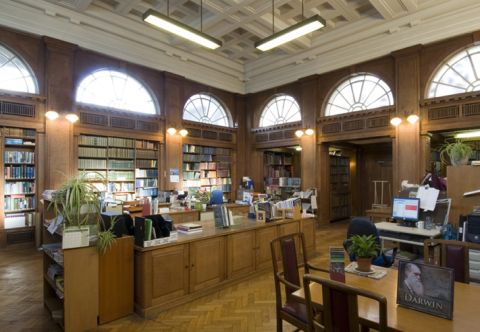 What's On