What's On
Exhibition

:

J.M.W. Turner: The Davies Collection
National Museum Cardiff
Finished
25 September 2012 – 20 May 2013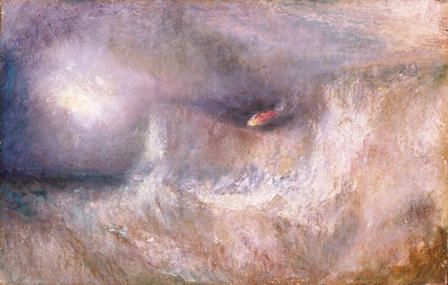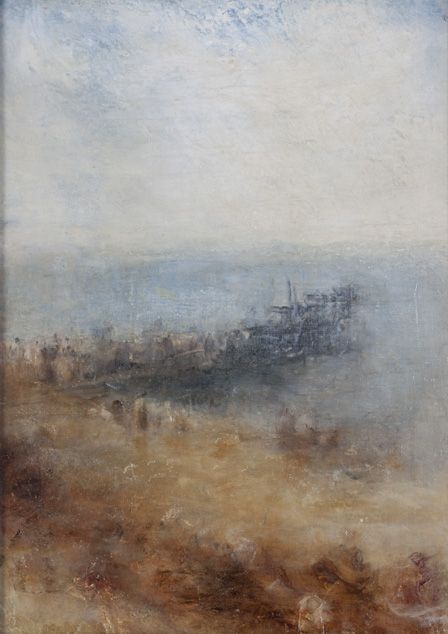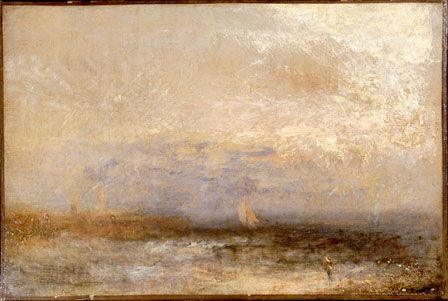 For the first time ever, Amgueddfa Cymru's seven oil paintings by JMW Turner (1775-1851) are being displayed together.
Until recently, Amgueddfa Cymru could claim to have only four Turner oils in the collection.
After recent research and examination by Museum experts, and with the help of the BBC's Fake or Fortune programme, it has been concluded that all seven are authentic Turner oil paintings.
The three paintings in question were The Beacon Light, Margate Jetty and Off Margate.
All seven paintings were bequeathed to the Museum by Gwendoline and Margaret Davies in 1951 and 1963 as genuine works by Turner.
The Davies sisters of Llandinam are most renowned for their collection of impressionist paintings, however Turner was undoubtedly one of their favourite artists and one of the first they acquired.
Between 1908 and 1926 the sisters collected an impressive 13 watercolours and 9 oil paintings.
Although bought at different times and from different sources, all the oil paintings were thought to have come from the same small group of late seascapes.
Doubts about the Davies Turners were first expressed by the dealers Agnews, shortly after Gwendoline's bequest to the Museum.
A memo from the Keeper of Art to the Director in 1955 states, 'I find it hard to understand this criticism, but since it comes from that particular source, we are obliged to take it seriously.'
The paintings were examined at the Tate gallery by Turner experts and were compared with works from the Turner bequest. Only two of the oil paintings, Morning after the Wreckand Morning after the Stormwere accepted as genuine.
The other paintings were all felt to be fakes, totally reworked paintings or paintings by other hands. All were therefore taken off display.
Over the years, further experts have examined and commented on the paintings. Opinion have been varied, but at some stage all seven of the paintings in the group have been doubted.
Some of the paintings have been reattributed to Turner over the years as more is learnt about the artist's techniques.
It has been happily accepted in recent years that The Morning after the Wreck, The Stormand The Morning After the Storm are genuine. Most have also accepted A Sailing Boat off Deal.
However, significant doubts remained particularly over Margate Jetty and Off Margate, and to what extent, if any, had The Beacon Light been over-painted by a different hand.
This display, J.M.W. Turner: The Davies Collection, brings together all the works by Turner bequeathed by the Davies sisters to the Museum.
What's On