What's On
Talk

:

Archaeology Lunchtime Talk: Ice Age Island: New Discoveries of Neanderthal and Modern Hunter Gatherer Archaeology in Jersey
Booking
Places limited book at the Information Desk.
The Neanderthals represent an incredibly successful and distinctive experiment in being human.
They evolved as a separate human lineage over half a million years before apparently disappearing around 40,000 years ago.
During this period they occupied large parts of Europe and Western Asia, developed sophisticated tools, mastered fire and engaged in the hunting of large mammals across a variety of different environments.
La Cotte de St Brelade, on the Channel Island of Jersey, is one of the best sites in the world for understanding Neanderthals and their achievements. In this lecture Matt Pope will report on new work being carried out on this mega-site and at other locations on the island of Jersey.
He will present the latest finding which throw light on the evolution and ultimate fate of our closest evolutionary relative as well as the successful adaptation of our own species to hostile ice age environments and the challenges of climate change at it's close.
With Dr Matthew Pope, Senior Research/Teaching Fellow, Institute of Archaeology.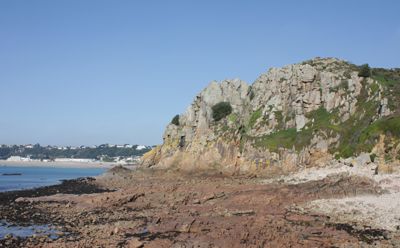 What's On