What's On
Talk

:

Archaeology Lunchtime Talk
Technology or Design? Decorating metalwork in the 1st century AD
Why and how was metalwork decorated within regions of Britain in direct conflict with Rome?
Studying such objects can tell us anything about the varied indigenous societies that produced them, as they adapted to massive social, political and economic changes, accelerated by influences from the continent.
This talk will concentrate on analysis of the Seven Sisters Hoard to illustrate some points about style, technology and Late Iron Age practices in Wales.
Mary Davis, Senior Conservator, Department of Archaeology.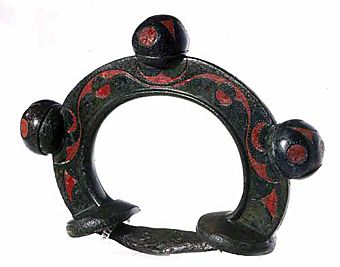 What's On