What's On
Talk

:

Archaeology Lunchtime Talk
Archaeological excavation of experimental roundhouses
Iron Age type roundhouses created for mainly educational purposes at heritage outreach sites provide the opportunity to extend our knowledge of how the archaeological record forms, and the micro-traces and geochemical signatures left by known patterns of activity.
In this talk the main example will be the excavation of the Moel-y-Gaer house which is part of the Celtic village at St Fagans National Museum of History.
It was built in 1992 by Dr P.J. Reynolds, pioneer of experimental archaeology in Britain, and was excavated in 2009 after storm damage.
With Professor Martin Bell, Head of Department of Archaeology, University of Reading.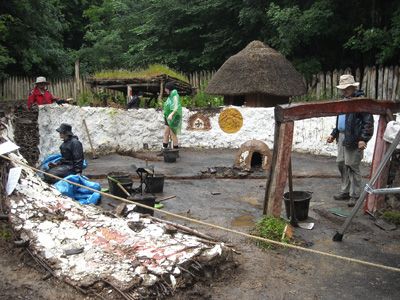 What's On