What's On
Exhibition

:

Holly Davey: Nothing Is What It Is Because Everything Is What It Isn't
In 2012 Holly Davey was commissioned by the Museum to create a site-specific work for the landing area of the Contemporary Galleries.
This new work transforms the stairwell with an expansive photographic installationthat questions our experience and understanding of the space.
Nothing Is What It Is Because Everything Is What It Isn't creates a digital collage in which the space is reformed, repeated and replayed within the original architecture.
'I want the audience to think about how public spaces make us feel, think, behave and move. Inspired by artists such as M. C. Escher and Gordon Matta-Clark, I wanted to make my audience look and experience the stairs and landing in a different way, topsy-turvy and inside out.' Holly Davey.
Holly Davey is one of Wales' leading contemporary artists. She uses photography and performance to make work that explores our relationship to architecture and memory.
Since graduating from Goldsmiths College, London in 1998 she has exhibited widely in solo and group exhibitions in the UK and internationally.
In 2010 she was awarded an Arts Council Wales Creative Wales Award. She lives and works in Cardiff.
The Landing Commission is supported by the Colwinston Charitable Trust.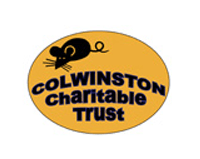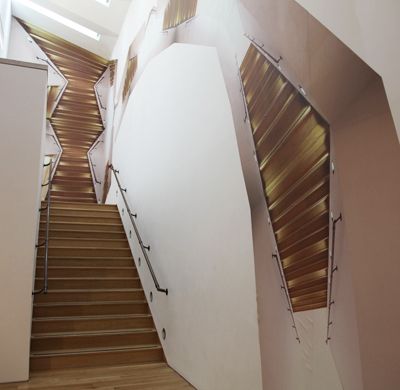 What's On