What's On
Event

:

The First Cardiff Children's Literature Festival
Cost
Tickets available from Ticketline
A fantastic celebration of children's books. It's all happening in March 2013 at amazing events all around the city, with loads of your favourite authors and illustrators - and some you don't even know yet!
They'll be making their words and pictures come to life with tales of fantastical creatures, rugby zombies, amazing aliens and rainbow fairies.
Come and meet singing mermaids, daring dragons, Groovy Greeks, cuddly bears and many more wonderful characters.
There will be plenty of chances for you to get involved with writing and drawing too.
Cardiff will be bursting with stories this March with something for everyone - there's even some stuff especially for grown-ups! Just bring your imagination...
Check the Cardiff Children's Literature Festival page at cardiff.gov.uk for details, tickets and a full programme of events across the capital.
OUR EVENTS
Reardon Smith Theatre (unless otherwise stated)
23 March
Martin Brown, 10am, £3.50, English (ages 7+)
2013 is the 20th anniversary of bestselling Horrible Histories® series, and what better way to celebrate than with its fantastic illustrator, Martin Brown. Come and join Martin and hear how he draws all the nasty bits of history – the Horrible way! From the Groovy Greeks to the Gorgeous Georgians, it's all horribly here in this not-tobe-missed event! Supported by Scholastic Children's Books.
Paul Stewart and Chris Riddell, 2pm, £3.50, English (ages 11+) - cancelled
Lydia Monks, 4pm, £3.50, English (ages 5+)
A singing mermaid, a rhyming rabbit and a clever ladybird are just some of the characters illustrator Lydia Monks will be bringing to life in this fun-filled family event. Lydia has worked with Julia Donaldson, the Children's Laureate, on several bestselling picture books including What the Ladybird Heard, The Princess and the Wizard and their most recent, The Singing Mermaid. Lydia reads and draws from these and other favourites. Supported by Macmillan Children's Books.
Time Travel and Back Holes: The Obsidian Mirror, 5pm, £3.50, English (ages 9+)
Location: Clore Learning Space
Young People's Laureate for Wales Catherine Fisher talks about her new fantasy series weaving science fiction with folklore, featuring a wolf of ice, an invisible girl, the sinister tribe of the Shee and the labyrinthine mysteries of Victorian London. Can Oberon Venn change his past? Will the mirror's power destroy the future? And should we tamper with the real final frontier – time itself? Catherine discusses the novel and the challenges this type of book presents.
The Science Fiction of Doctor Who, 5pm, £3.50, English (ages 7+)
From the destruction of the Daleks to the technicalities of time travel, science fiction author Mark Brake and rap artist 'with a difference' Jon Chase explore the science fiction of Doctor Who. Forget secondary school slumber and prepare for a science lesson the likes of which you've never known.
24 March
Bardd Plant Cymru and Stwnsh! 12pm, £2.50, Welsh (ages 7+)
The presenters from Stwnsh, the popular S4C children's TV show, take a break from performing in front of the cameras and come all the way to stwnsh Eurig Salisbury, the Bardd Plant Cymru (Welsh Children's Poet Laureate). They present a variety of poetry, words and wacky games to create a wonderful mashup of a show. Supported by S4/C Calon Cenedl.
Cressida Cowell, 2pm, £3.50, English (ages 7+)
Join brilliant best-selling author and illustrator Cressida Cowell as she talks about her hilarious and wildly popular How to Train Your Dragon books. Watch Cressida bring her books to life with a high-energy presentation explaining where her inspiration for new and terrifying dragons comes from and how she develops her characters and plots. If you like events stuffed full of adventures, stories and jokes, then don't miss this one!
Beast Quest / Sea Quest, 4pm, £2.50, English (3-5)
Calling all valiant Beast Quest fans! You can be at the launch of Adam Blade's new series – Sea Quest – and join in a Beast Quest Tournament! Deep in the water lurks a new breed of Beast. Can hero Max use his bravery, cunning and skill with gadgets to rescue him? And will he discover who controls the terrifying Robobeasts? Dive into Sea Quest and live the adventure! Exclusive Beast Quest and Sea Quest goodies for every contestant. Supported by Orchard Books.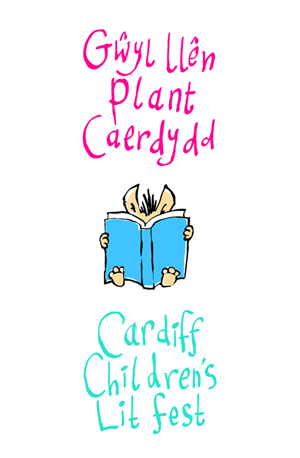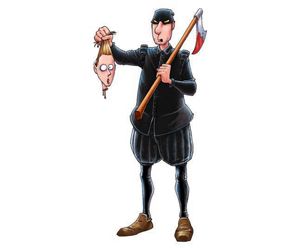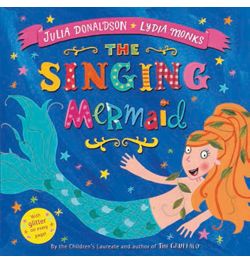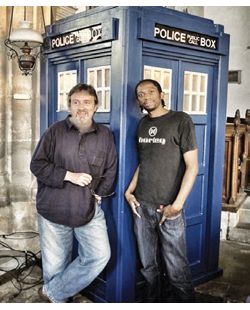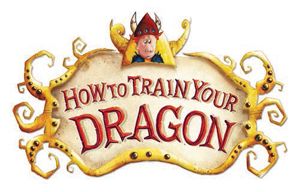 What's On