What's On
Event

:

ArchaeoPasts 2013 Conference
Cost
Adults £5, Concessions £4, Children & Students Free (students require ID)
This lively and accessible day programme is for anyone with an interest in their ancient pasts.
Doors open at 9.30am for registration in the Grand Hall followed by introduction at 10am in the Reardon Smith Lecture Theatre.
In the morning session, guest speakers will explore the Bronze Age world of the Mold Cape, on display at National Museum Cardiff from 2 July to 4 August.
After lunch, National Museum archaeologists will also present a rich mix of new discoveries from Wales, to intrigue and feed curious minds!
Speakers
Archaeology and the Future: Exciting Developments in Amgueddfa Cymru – National Museum Wales
Dr Mark Redknap, Amgueddfa Cymru - National Museum Wales
Keynote speaker - Jet-setting toffs, isotopic aliens and the get rich quick generation: the social dynamics of Britain and Ireland, c.2500-1500 BC
Dr Alison Sheridan, National Museums Scotland & President of the Prehistoric Society
Keynote speaker - Bronze Age gold work in Atlantic Europe – aesthetics, function and technology
Dr Barbara Armbruster, University of Toulouse
Bronze Age Treasures from Wales: Some Recent Research
Mary Davis, Adam Gwilt & Mark Lodwick, National Museum Wales
Late Glacial re-colonisation of Wales
Elizabeth Walker, National Museum Wales
The Beyond in Our Midst – The Archaeology of Eternity at Roman Caerleon
Dr Mark Lewis, National Museum Wales
Princes and Pennies: Medieval Coin Finds From Wales
Edward Besly, National Museum Wales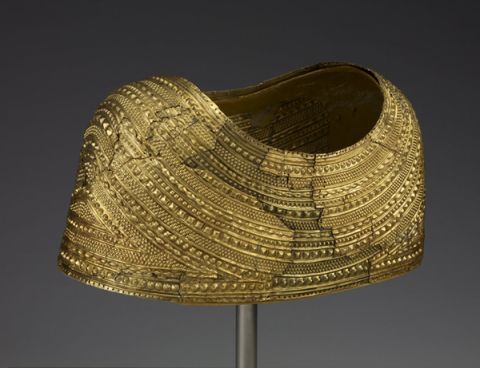 What's On