What's On
Exhibition

:

Keith Vaughan: Figure and Ground
Figure and Ground explores the work of the British artist Keith Vaughan (1912-1977) and the themes that preoccupied him - the male figure and pictorial space.
Initially influenced by Graham Sutherland, Vaughan's early work was Neo-Romantic in spirit. In the late 1950s he developed his semi-abstractionist 'assemblies'.
Figure and Ground presents a fresh and original view of this complex artist. The exhibition consists of some 50 prints, drawings and photographs selected from nearly 500 Vaughan items held in the School of Art collection at Aberystwyth University.
This is a significant holding of a wide range of work in different media: drawings for some of his most important book illustration commissions, his experiments in print-making, and his photographs, some of which formed his own selection collected in Dick's Book of Photographs (assembled around 1939).
This part of the Aberystwyth collection has never been the subject of an exhibition before. It has been augmented for Figure and Ground by loans from Amgueddfa Cymru and a private collection.
The fully illustrated book which accompanies the exhibition, published by Sansom & Co, contains three essays based on new research on Vaughan and his times.
The publication has been supported by The Derek Williams Trust, The Hargreaves and Ball Trust and Aberystwyth University.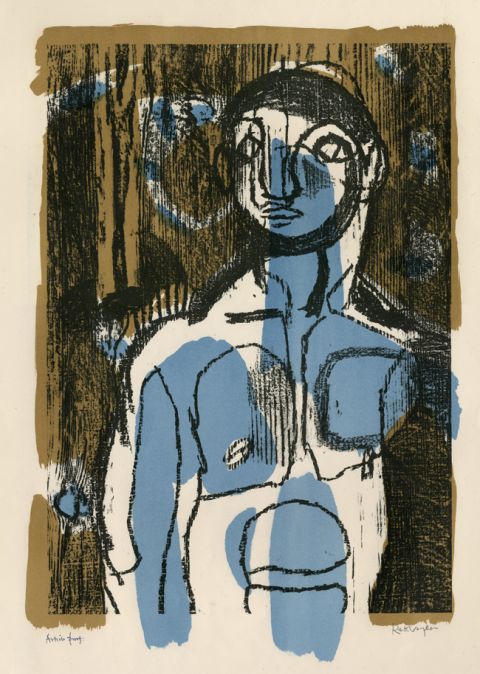 What's On