What's On
Talk

:

Wallace at Lunchtime
Booking
Places limited book at the Information Desk.
The heritage of Alfred Russel Wallace in the 21st century: from Victorian field ecology in the Malayan Archipelago to the contemporary challenges of environmental management in the era of rainforest and peatland conversion to oil palm crops.
Professor Denis Murphy is the Head of the Life Sciences research group at the University of South Wales. Professor Murphy is part of the Advisory Committee of the Malaysian Palm Oil Board and advices on methods to reduce the impact of the palm oil industry on the environment.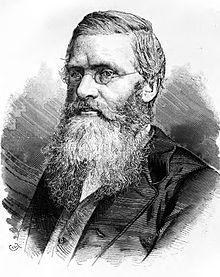 What's On