What's On
Event

:

Family Workshop: Creating Constable
15

–

17

April

2014

,

11.30am, 1.30pm & 3pm
Booking
Nifer cyfyngedig o lefydd felly archebwch wrth y Dderbynfa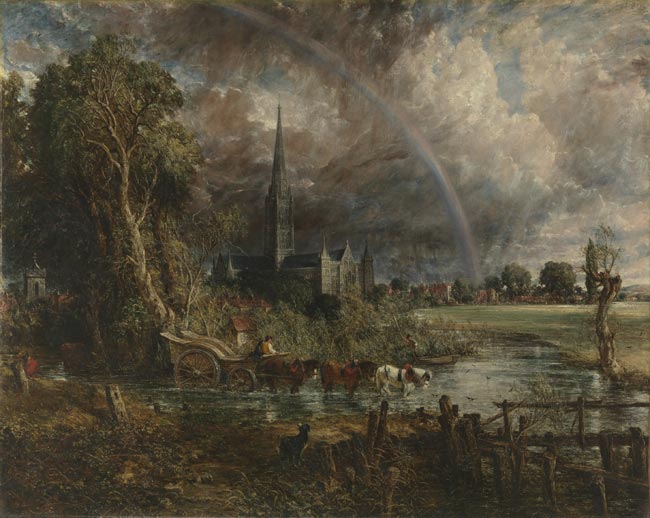 Get creative with clouds and make your own artwork inspired by Constable
Salisbury Cathedral from the Meadows 1831 shows a view of Salisbury Cathedral in Wiltshire under a brooding sky, lightning striking its roof. A rainbow arcs overhead, softening the effect of the storm.
When this painting was first exhibited, a writer for The Morning Herald complained that 'the sky is in a state of utter derangement'. But this is a key part of the painting's meaning. For Constable, the sky can convey mood and emotion. The heaving, agitated clouds are often seen as an expression of the grief and emotional turmoil Constable felt at this time.
In this family workshop you will get an opportunity to look at Constable's stormy skies in more detail, and to create your own pop-up landscapes to take home.
Book on arrival at the Information Desk.
The display of the painting and related events are supported by the Heritage Lottery Fund and the Art Fund.
What's On