What's On
Event

:

Study Day: Constable Inspires
10

May

2014

,

11.30am-4.30pm
Booking
eventscardiff@museumwales.ac.uk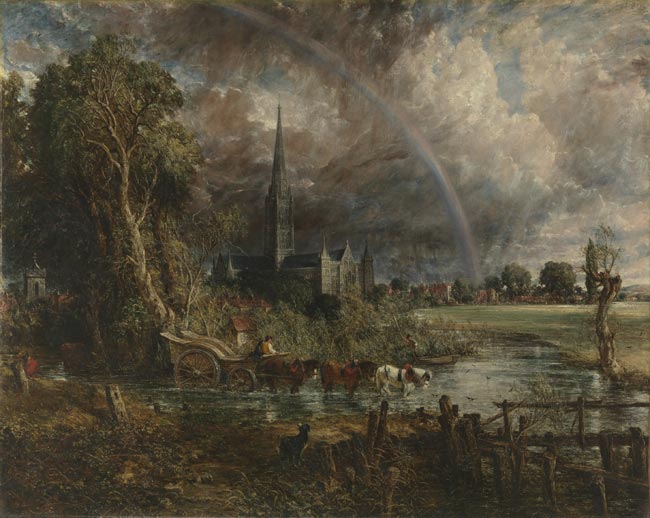 The day will be made up of talks from internationally renowned scholars, inspired by John Constable and his masterpiece Salisbury Cathedral from the Meadows 1831, currently on display in National Museum Cardiff. There will also be time for questions, discussion and debate.
Admission free
Dr. Mark Evans, Senior Curator (Paintings), V&A, London
Constable: The Making of a Master
Introducing the V&A's principal exhibition for the winter of 2014. By combining a thorough study of Claude, Ruisdael, Rubens and Titian with an exacting campaign of outdoor study direct from nature, Constable imbued the genre of landscape painting with a new freshness and authority, creating an enduring ideal of the British landscape.
Prof. John Thornes, Emeritus Professor in Applied Meteorology, University of Birmingham,
John Constable's Skies - A Fusion of Art and Science
For Constable, the sky was the keynote, the standard of scale and the chief organ of sentiment in a landscape painting. But how far did he understand the workings of the forces of nature which created his favourite cumulus clouds, portrayed in so many of his skies? And were the skies he painted scientifically accurate?
Dr. Jonathan Clarkson, Lecturer in Art History and Theory, Cardiff Metropolitan University
'Mysterious Monuments': The Visualisation of History in Constable's Paintings
During the last decade of his life Constable became increasingly interested in history; in what survives of earlier societies, and what is washed away. Brief glimpses of his idea of history can be found in his letters and lectures, but his thinking is mostly worked out in his paintings.
Sarah Cove, Accredited Paintings Conservator, Founder of the Constable Research Project
From Chocolate Box to Jackson Pollock: The Materials and Techniques of Constable's Exhibited Oils of the 1820s - 30s
Constable's 'six-footer' canvases include some of his most famous and iconic paintings. Each was derived from small pencil drawings and oil studies, and for each he painted a full-size sketch unseen during his lifetime by all but the artist's closest friends. Almost 30 years of technical and scientific research reveals the extraordinary nature of his oil painting practice.
E-mail: eventscardiff@museumwales.ac.uk to book your free place.
Part of the Aspire programme, supported by the Heritage Lottery Fund and the Art Fund.
What's On