What's On
Event

:

Gregynog Festival Day
Founded by Gwendoline and Margaret Davies in 1933, the Gregynog Festival is the oldest classical music festival in Wales. This year's theme is War and programming will highlight the distinguished Belgian musicians whom the sisters helped to rescue and re-house in Mid Wales in 1914.
2pm
Gregynog Festival Day
Hannah Stone, harp
Rhian Davies, speaker
Gregynog Festival makes its annual visit to National Museum Cardiff with a short free afternoon programme about the Belgian refugee musicians whom Gwendoline and Margaret Davies assisted to live and work in Mid Wales during the First World War.
Rhian Davies, the Festival's Artistic Director, will give a short introductory lecture about the Belgian musicians, followed by a recital by Hannah Stone, harpist to HRH The Prince of Wales.
Both events will take place in Gallery 16 where the Gregynog Collection of paintings and sculpture, bequeathed to the nation by Gwendoline and Margaret Davies, is now displayed.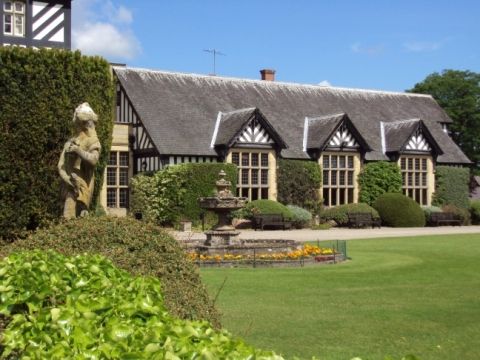 What's On