What's On
Exhibition

:

Artes Mundi 7
National Museum Cardiff
Finished
21 October 2016 – 26 February 2017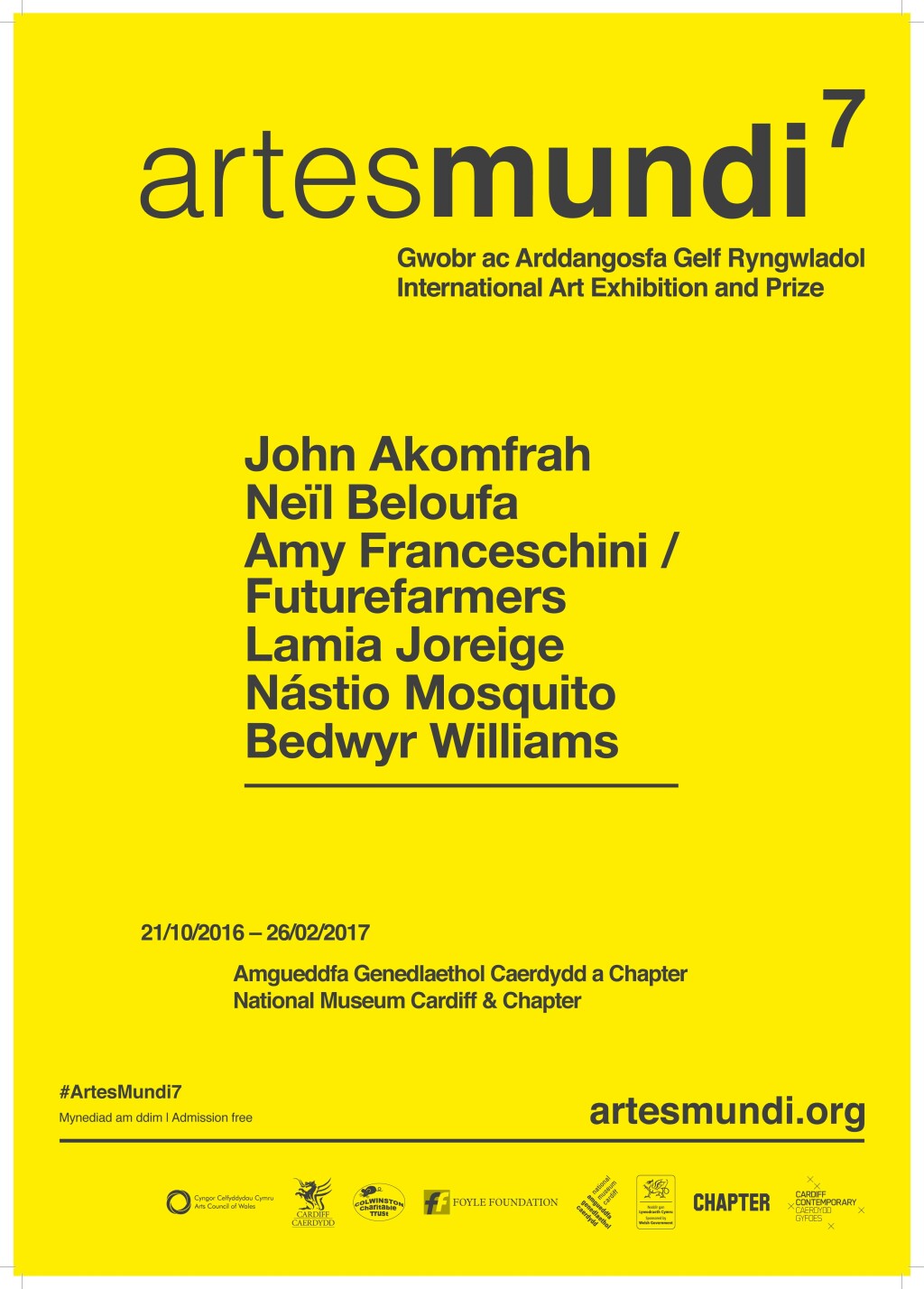 Artes Mundi is the UK's leading international contemporary art prize and an important arbiter of cultural exchange between the UK and the international community. Bringing together a major biennial exhibition of the world's most celebrated contemporary artists, Artes Mundi 7 promises to be the foremost opportunity to see ground-breaking, international contemporary art in the UK. The shortlist of six artists has been selected from over 700 nominations submitted from 90 countries.
John Akomfrah is the winner of Artes Mundi 7. He was chosen from a shortlist of six artists at an awards ceremony held at National Museum Cardiff on 26th January. The winning artist receives a prize of £40,000, the UK's largest monetary prize awarded to an artist.
John Akomfrah's work explores the global diaspora, history, memory, colonialism and its legacy through lens-based media. The range of single and multiscreen films allows us to reconsider the ways in which we think about both personal and collective histories, the grand narratives of our times, across nation states and continents. His work has often given voice to underrepresented communities and their universal stories told through the creation of sublime imagery, and evocative and immersive soundtracks.
Karen MacKinnon, Artes Mundi's Director and Curator: "Artes Mundi 7 brings together the work of six outstanding international artists. Through their work they examine important global issues such as migration, technology, ecological issues, capitalism and global politics. These artists question what it means to be human in our world and in our time. Whether their works explore the current situation in Angola, fictional future cities, the politics of food production or migration from Syria to Beirut; there is humour, surrealism and provocation. But what connects this diverse exhibition is relevance and urgency, as they comment on and question the spirit of our age."
The biennial exhibition at National Museum Cardiff and Chapter will be the centrepiece of an extended programme beyond that will include a number of locations across the city. In partnership with other organisations, Artes Mundi will present a world-class programme of performance, music, site-specific installations, film, lectures and seminars based around the exhibition and prize, from October to February.
Events supporting this exhibition:
What's On