What's On
Event

:

The Museum in Movement
28 May 2017,

2.30pm - 4.30pm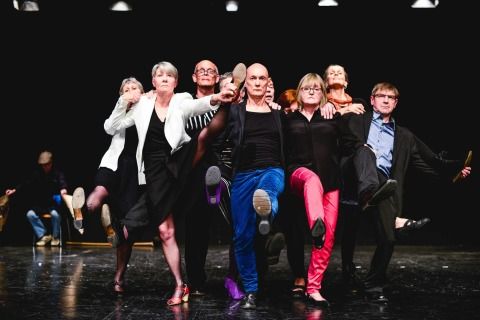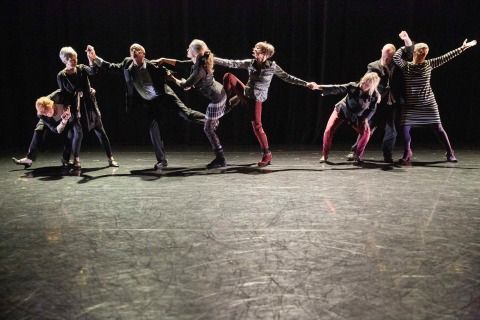 GOOD NEWS FROM THE FUTURE
presents
MUSEUM PIECES
The premiere of three new movement works in the galleries of the National Museum.
Museum Pieces is a suite of three new short choreographies – Open Score; Angles & Curves; and Old Masters – inspired by visual art and designed to be performed in museums and galleries: sequences of actions, interactions, compositions, sculptural forms that echo and challenge the artworks around them. And that keep a sense of humour.
Schedule
2.30 Open Score, Main Hall, West Staircase
3.00 Angles & Curves, G22 – Gillian Ayres Exhibition
3.30 Old Masters, G4 – Art in eighteenth-century Britain
Good News from the Future (GNFTF) is a group of performers over 55 years of age that brings together pioneering physical theatre practitioners, a clutch of people who haven't performed for a long time, and some people who've only just started. It celebrates the wisdom of mature selves, the experience of older bodies and the adventurousness of time-travelled heads.
All three works are accompanied by specially commissioned pre-recorded soundtracks by Cardiff-based composer Sam Barnes.
Samuel Barnes is a Cardiff-based composer & sound artist. Originally from North Wales, he moved to Cardiff in 2010 to study Creative Music Technology at the Royal Welsh College of Music & Drama.
Shortly after graduating in 2014, he was awarded the Oxford / Sennheiser Electronic Music Prize forhis composition The Nature In Devices.
Sam's creative work ranges from music for listening, to more collaborative works within film, television, theatre, installation & performance. He currently holds a position on the creative team at John Hardy Music, with whom he has collaborated on music for Hinterland / Y Gwyll & National Theatre Wales' ILIAD.
'Good News From The Future in convened by Mike Pearson who in recent years has co-directed three productions for National Theatre Wales – The Persians (2010), Coriolan/us (2012) and Iliad (2015).
Produced in partnership with National Museum Wales
What's On