What's On
Talk

:

Friday Talk: Behind the Scenes in the Archaeological Conservation Lab.
Booking
Places limited, book on arrival
Hunting the Vanished Organics by Louise Mumford, Senior Conservator, Archaeology
The majority of people's possessions in the past were made from organic materials, such as wood, leather, textiles and basketry, which soon disappear in normal burial conditions. Have they really all disappeared without leaving a trace?
Join us in the Archaeological Conservation lab to find out first-hand how conservators investigate archaeological objects, particularly those made from metals, to reveal clues about organic artefacts long since decayed.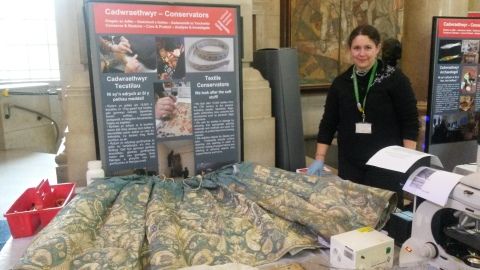 What's On