What's On
Talk

:

The Lute in Art
National Museum Cardiff
Finished
Booking
www.TicketlineUK.com or call (029) 2023 0130.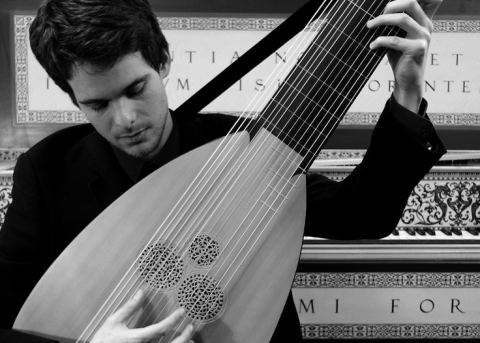 Discover the history of the lute and its role in art, including live performance. By Simon Rees and Luke Starkey
Simon Rees (words) & Luke Starkey (lute)
The lute is an instrument as beautiful as the music it plays. It has featured in paintings for many centuries, often with allegorical significance. It has been associated with Orpheus and Venus as well as with troubadours, courtiers, prostitutes and clowns.
Simon Rees shows how the shape of the lute developed from the 12th century to its last flourish in the 18th century. He also explains how lute makers have used paintings of lutes to recreate these rare and fascinating instruments. The lecture is illustrated with pictures and musical examples. The lutenist, Luke Starkey, will play a variety of lute pieces during this lecture.
Advance booking essential. Tickets available from www.TicketlineUK.com or call (029) 2023 0130.
Simon Rees graduated from Trinity College, Cambridge and worked for 23 years as dramaturg for National Opera, producing programmes and surtitles and giving lectures on opera. Freelance since 2012, he reviews, translates and writes articles for opera companies, as well as lecturing on music and art. He has published several novels, including The Devil's Looking-Glass (Methuen), and two collections of poems, Animals, Beasts and Creatures and The Wood below Coelbren (Poetry Salzburg Press).
Luke Starkey graduated from Royal Welsh College of Music and Drama with a degree in Composition. He is currently studying lute and theorbo and has performed as a continuo player with ensembles such as London Gala Orchestra, The Tomkins Consort and Abbey Baroque Players. Luke has also gained much experience performing with singers; from performing in opera productions to lute songs of the Renaissance period. He has also lectured on the study of lute tablature. As a composer, his compositions have been performed by BBC National Orchestra of Wales, Welsh Camerata and the Arditti Quartet.
What's On