What's On
Event

:

Star Attractions at the Museum
19

January

2019

,

10am - 4pm
National Museum Cardiff will be hosting a FREE fun-filled day of astronomical activities, shows and displays for all the family on Saturday 19 January, 10am-4pm.
Explore the Museum's meteorite collection, and use our impact simulator to discover the effects of a meteorite hitting your home town. Think you've found a meteorite? Bring it in and our museum scientists will identify it for you.
Interested in stargazing and wondering where to start and where to get help? Come along and talk to your local Astronomical Society! There will be stands from Cardiff, Bridgend, Abergavenny, Usk and Heads of the Valleys Astronomical Societies, offering information and help, telescopes on display, merchandise for sale, and various activities and experiments for children of all ages.
See spectacular 3D space shows with AstroCymru or explore the night sky with planetarium shows hosted by Abergavenny, Usk and Heads of the Valleys Astronomical Societies. Shows are bookable on the day at the front desk.
Have fun exploring our giant model of the solar system, and have a go at our planets quiz.
Find out how your school can use large robotic telescopes located around the world through the Faulkes Telescope Project, and help us to detect mysterious "cosmic rays" as part of the QuarkNet Cymru and HiSPARC UK projects.
Experience stargazing through the ages – find out what it was like to look through Galileo and Newton's early telescopes, and how today's high-tech telescopes compare!
Discover how astronomers at Cardiff University explore and understand our Universe, using light that we see, light that we don't see and even ripples in gravity itself.
We'll have a space themed craft and you can be the Captain of a starship in an interactive game.
Or if you like a bit of sci-fi with your science, why nor book up to one of these talks by Cardiff Astronomical Society Chairman?
1pm - The Reality of Star Trek
Phill Wallace takes you on a galaxy- spanning journey as he explores just how "real" Star Trek might be, from the warp drive to the transporter to the alien world's and the species, can anything in the franchise pass the test of "plausible?"
3pm - Understanding the Impossible: The Science of Doctor Who
Phill Wallace once more dives into an impossible universe as he attempts to see how much of the Doctor's world can actually be explained by our knowledge. Time travel, bigger on the inside, two hearts and regeneration are just some of the themes tackled today.
Talks are bookable on the day at the front desk.
So join us for a day that's 'out of this world' to explore the skies – all without having to get cold outside!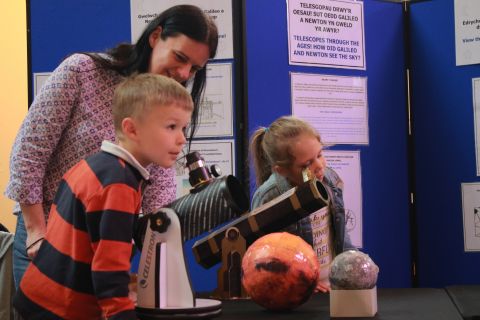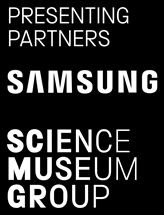 What's On