A new website for the Contemporary Art Collection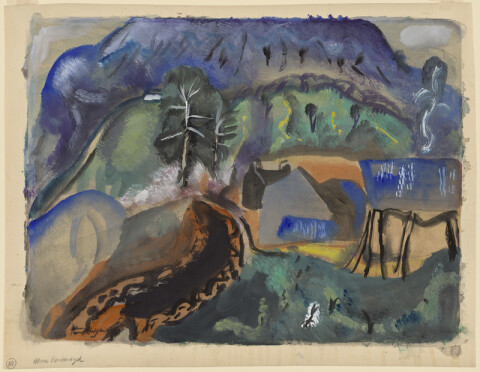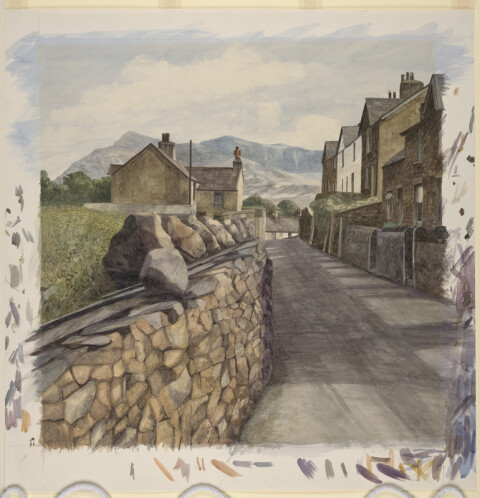 As part of the wider National Contemporary Art Gallery for Wales initiative, Amgueddfa Cymru – Museum Wales has been digitising its contemporary art collection in preparation for a brand-new website.
The new website will provide users with the opportunity to access the contemporary art collection giving everyone the opportunity to browse, learn and be inspired by this vast collection of approximately 25,000 objects.
What makes up the Contemporary Art Collection at Amgueddfa Cymru?
From sketchbooks to ceramics, oil paintings, prints and photography, the collection is varied and produced by artists alive from the mid-20th century. There will be something for everyone on the website.
Our works on paper make up a large proportion of our contemporary art collection. From preparatory sketches to abstract collages, our stores hold a diverse selection of artworks which are being digitised for the first time. As we work to bring these to life digitally, we're discovering lots of highlights and hidden gems, many of which haven't been on display before. To coincide with these discoveries, we're displaying a rotation of some of these works on paper in Art Gallery 1 at National Museum Cardiff.
Who will be contributing to the website?
It will feature diverse voices from across Wales's vibrant society, giving people the chance to contribute. We have been trialling some of this content via our digital arts magazine,
Cynfas.
The content we're creating
We're photographing the artworks using our state-of-the-art photography equipment which will let you view our collection, making it more accessible than ever.
Following a Wales-wide consultation in 2021, we creating an array of articles, videos, educational material and interactive content will mean that you will be able to learn about and view artworks from across the contemporary art collection.
The site will offer the chance to view and access artworks not currently on display as well as gain an insight into how contemporary art is housed and cared for at the museum.
When will the website launch?
The website will launch in March 2023 and will offer access to the contemporary art collection like never before. We will be adding artworks from the National Library of Wales's contemporary art collection to the website in future.
What else is part of the National Contemporary Art for Wales initiative?
The National Contemporary Art Gallery for Wales initiative started with the Celf ar y Cyd programme of work. The Celf ar y Cyd programme launched in 2020 and began as 4 core projects led by Amgueddfa Cymru and the Arts Council of Wales as a response to the Covid-19 pandemic. This included Art 100; Art in Hospitals; Cynfas; and Making New Work: Artists Respond to the Now (led by Arts Council Wales). More information about these projects can be found
here.
The National Contemporary Art Gallery for Wales initiative is a partnership between Amgueddfa Cymru, Arts Council Wales and the National Library of Wales, supported by Welsh Government.