Welsh Fare
Welsh Fare Homepage
Faggots
Tonyrefail, Rhondda Cynon Taf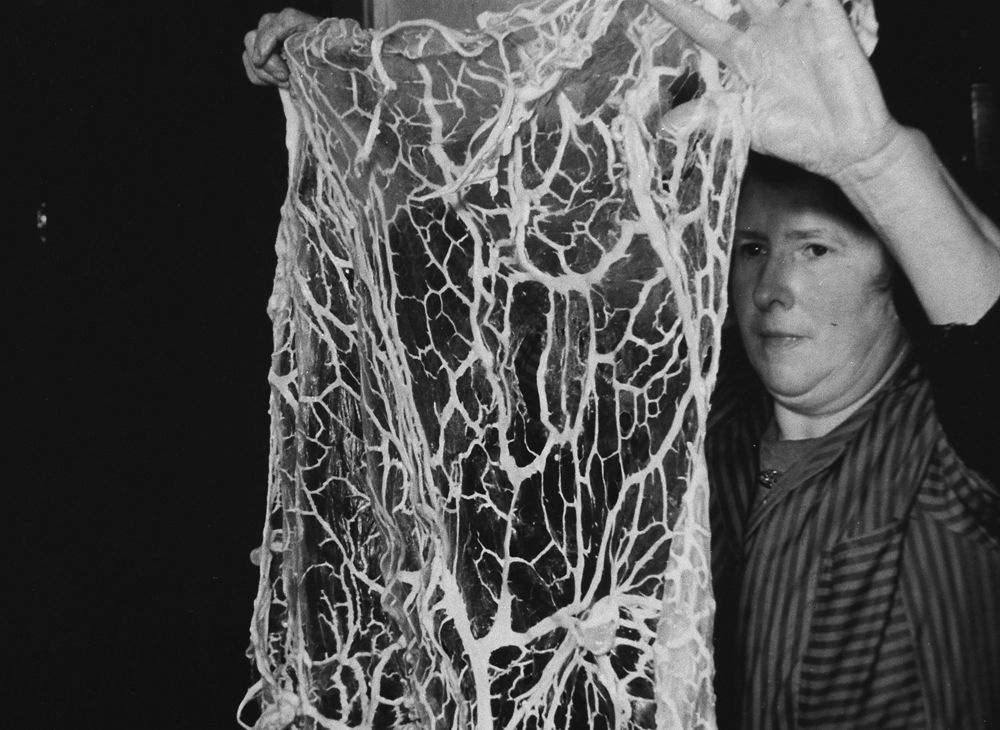 Preparing and cooking the faggots on the morning when the butcher returned to cut up the pig was a ritual in the Tonyrefail district so that he and his helpers could partake of them during the mid-day meal.
Tonyrefail, Glamorgan.
The Recipe
You will need
pig's liver
breadcrumbs from half a stale loaf
one pound onions
salt and pepper
a little sage
a pig's flead
Method
Mince the liver very finely with a sharp knife on a wooden board and put in an earthenware bowl. (A metal mincer tends to give the liver a bitter taste.)
Add the onions, peeled and finely chopped, and the breadcrumbs, season and mix well with a wooden spoon.
Spread the flead on a wooden board and cut into pieces of four to six inches square. (The flead will stretch and become more supple by soaking in tepid water before cutting.)
Wrap each piece of flead around about a tablespoonful of the mixture to form a faggot.
Place these side by side in a large roasting tin and cook in a moderately hot oven.
Serve warm with peas and gravy.