Welsh Fare
Welsh Fare Homepage
Round Cakes
North Cornelly, Pen-y-bont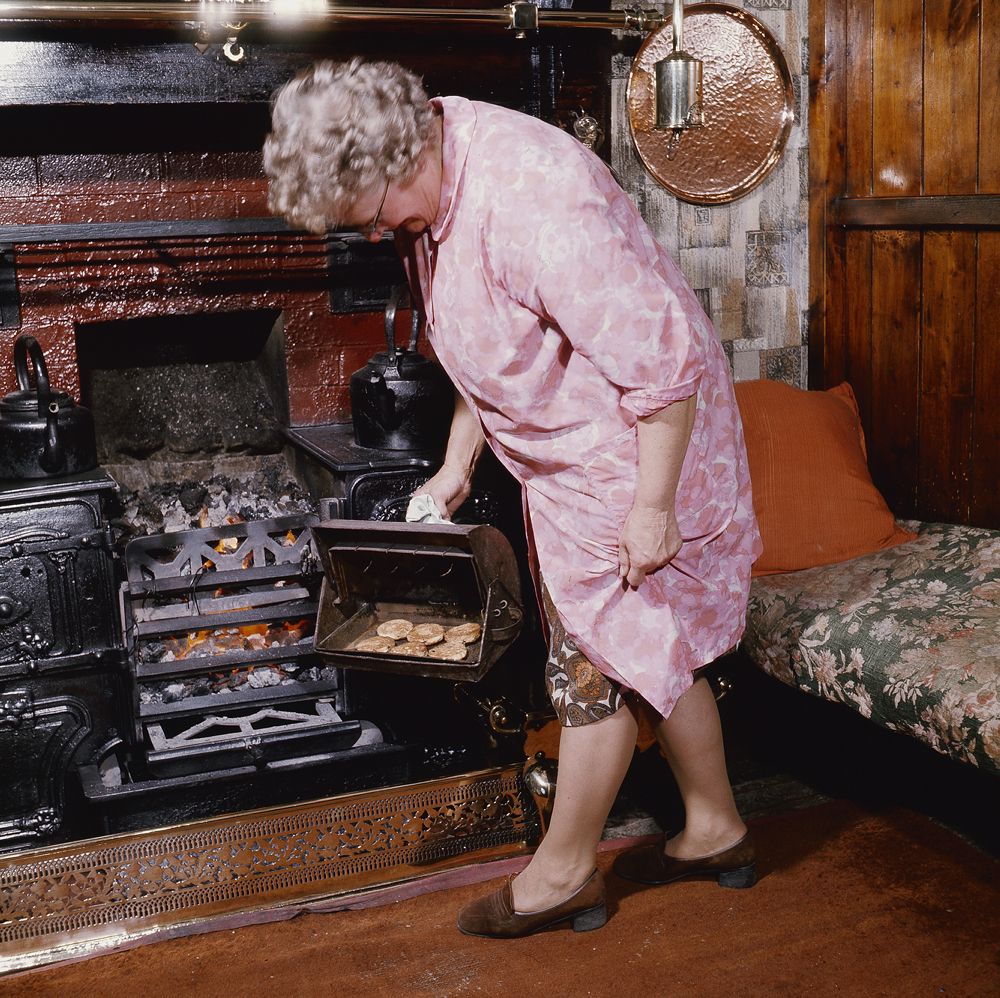 It is certain that the cakes, generally known today as 'Welsh Cakes', have been tea-time favourites in Glamorgan since the latter decades of the last century. At one period they would be eaten regularly in farmhouses and cottages alike, and the miner would also expect to find them in his food-box. Two different methods of baking these cakes were practised in Glamorgan. Baking them on a bakestone over an open fire may be regarded as the most general practice throughout the county. The Welsh names given to the cakes were usually based on the Welsh name for the bakestone, and these included pice ar y mân, tishan ar y mân and tishen lechwan. They varied in size from small, round cakes to a single cake as big as the bakestone.
The method favoured in the Vale of Glamorgan, on the other hand, was to bake them in a Dutch oven in front of an open fire. The cakes were cut into small rounds, placed in two or three rows on the bottom of the oven and baked in front of a clean, red glow. These were known as pica/pice bach, tishan gron, and tishen rown. Slashers and tishan whîls were colloquial names given to them in two small villages.
The Recipe
You will need
one pound self-raising flour
four ounces butter
four ounces lard
four ounces currants
four ounces sugar
a little nutmeg
quarter teaspoonful salt
one egg
a little milk
Method
Rub the butter and lard into the flour and then add all the other dry ingredients.
Mix together well.
Beat the egg, add a little milk to it and gradually pour into dry ingredients.
Knead well to make a light, soft dough.
Turn out on to a floured board, roll out to a thickness of about a quarter of an inch and cut into small rounds.
To bake them by means of radiated heat (see notes on use of Dutch oven) put the cakes in a shallow tin and bake in a low position under a hot grill.
Bake on both sides until golden brown.
North Cornelly, Glamorgan.