Welsh Fare
Welsh Fare Homepage
Blackberry Jam
Pontyberem, Carmarthenshire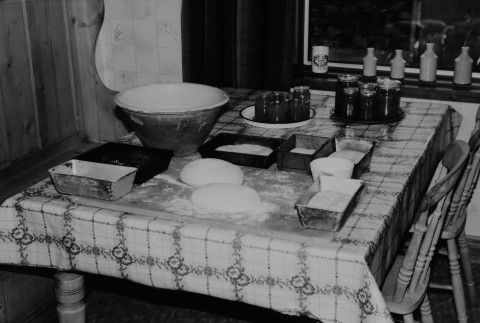 The Recipe
You will need
seven pounds blackberries
seven pounds sugar
one tablespoonful cold water
Method
Put the blackberries in a large saucepan, add the cold water and allow to stand over a very low heat for a few hours. (The hob alongside the open fire was such a suitable place.)
Stir occasionally to help draw out the juice from the fruit.
When it is on the point of boiling, add the sugar and boil briskly for three minutes only.
Leave to cool and then pour into warm pots.
Pontyberem, Carmarthenshire.