Welsh Fare
Welsh Fare Homepage
Roast Potatoes
Pren-gwyn, Ceredigion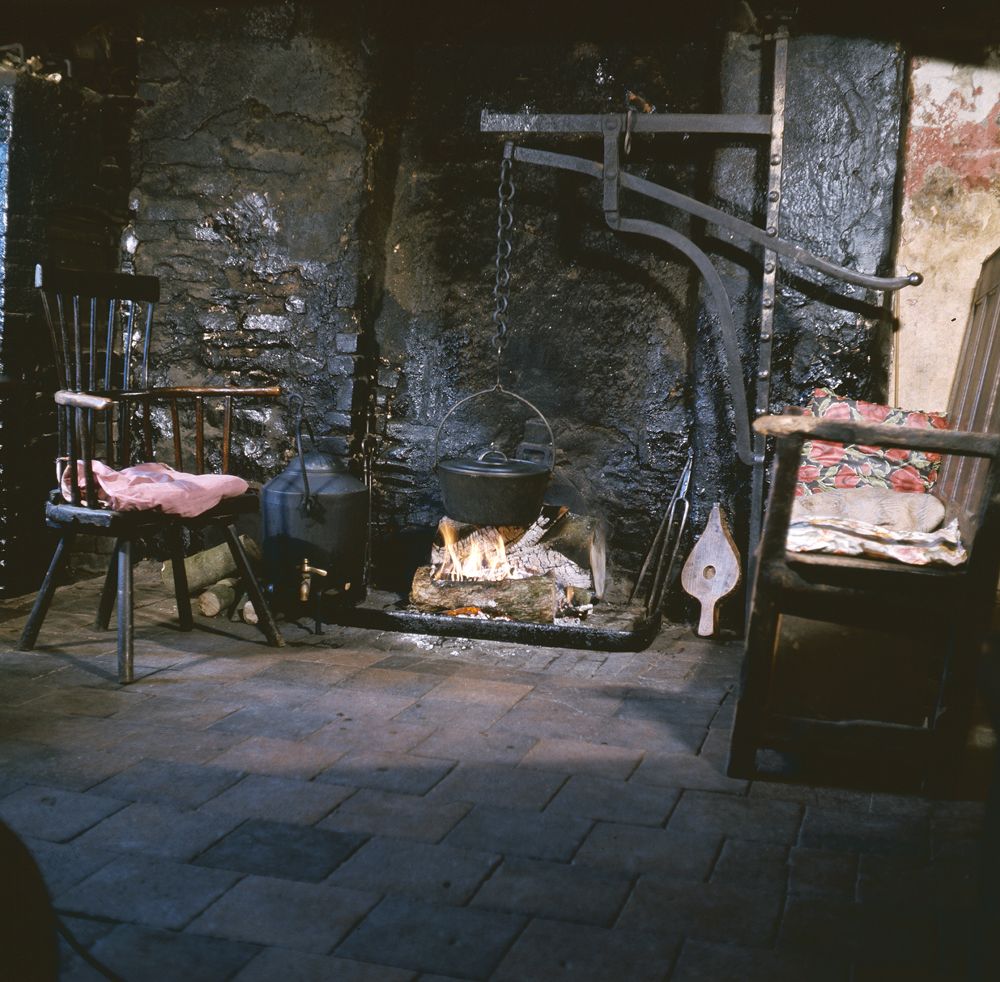 This meal was cooked without much supervision in a ffwrn fach (pot oven), suspended over an open fire. Hence tato rhost a llaeth enwyn (tato rhost and buttermilk) was a meal popularly served on the farms on churning day.
Tato pobi was the name given to this dish in another part of Cardiganshire, e.g. Cellan, Cardiganshire.
The Recipe
You will need
potatoes
bacon rashers
onions or chives
a little water
Method
Place three or four bacon rashers in a saucepan, cover with alternate layers of potatoes and sliced onions and finally place bacon rashers on top.
Simmer slowly in a little water until the potatoes have finally absorbed the water and have subsequently browned in the bacon fat.
Pren-gwyn, Cardiganshire.