Welsh Fare
Welsh Fare Homepage
A Five Minute Dish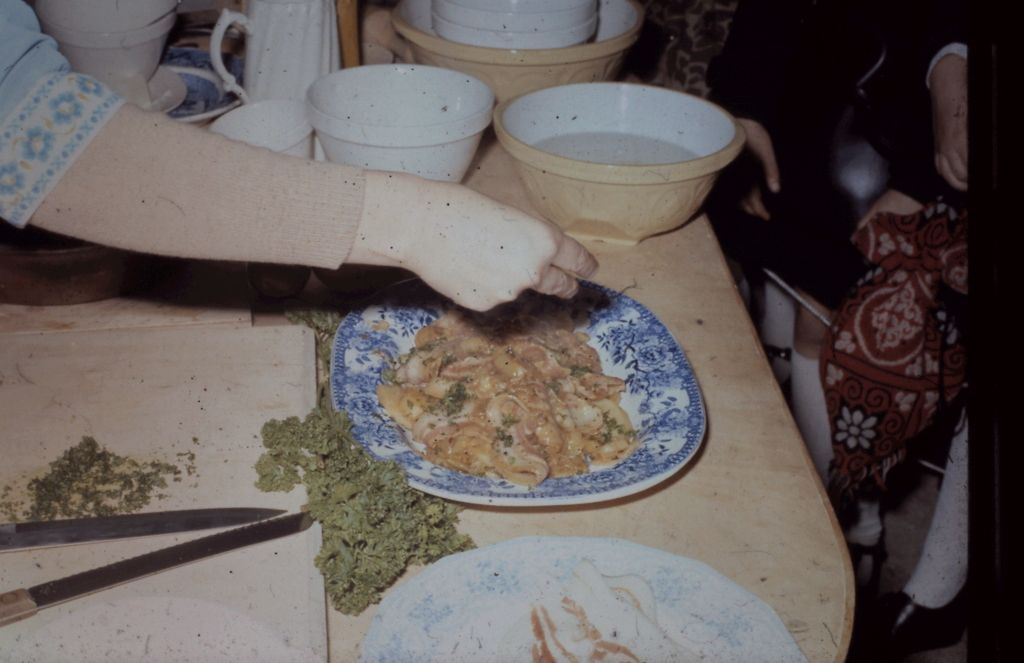 A dish served for the mid-day meal.
Mynytho, Lleyn.
The Recipe
You will need
bacon rashers
potatoes
onions
salt and pepper
a little flour
water
Method
Fry the bacon rashers in a deep frying pan and then lift on to a plate.
Slice the potatoes and onions and fry in the bacon fat.
Season well and sprinkle with a little flour.
Then add water so that the potatoes are barely covered and lay the bacon rashers on top.
Cook slowly until the water is absorbed and the potatoes turn golden brown.