Welsh Fare
Welsh Fare Homepage
Bara Brith – Currant Bread
Bala, Gwynedd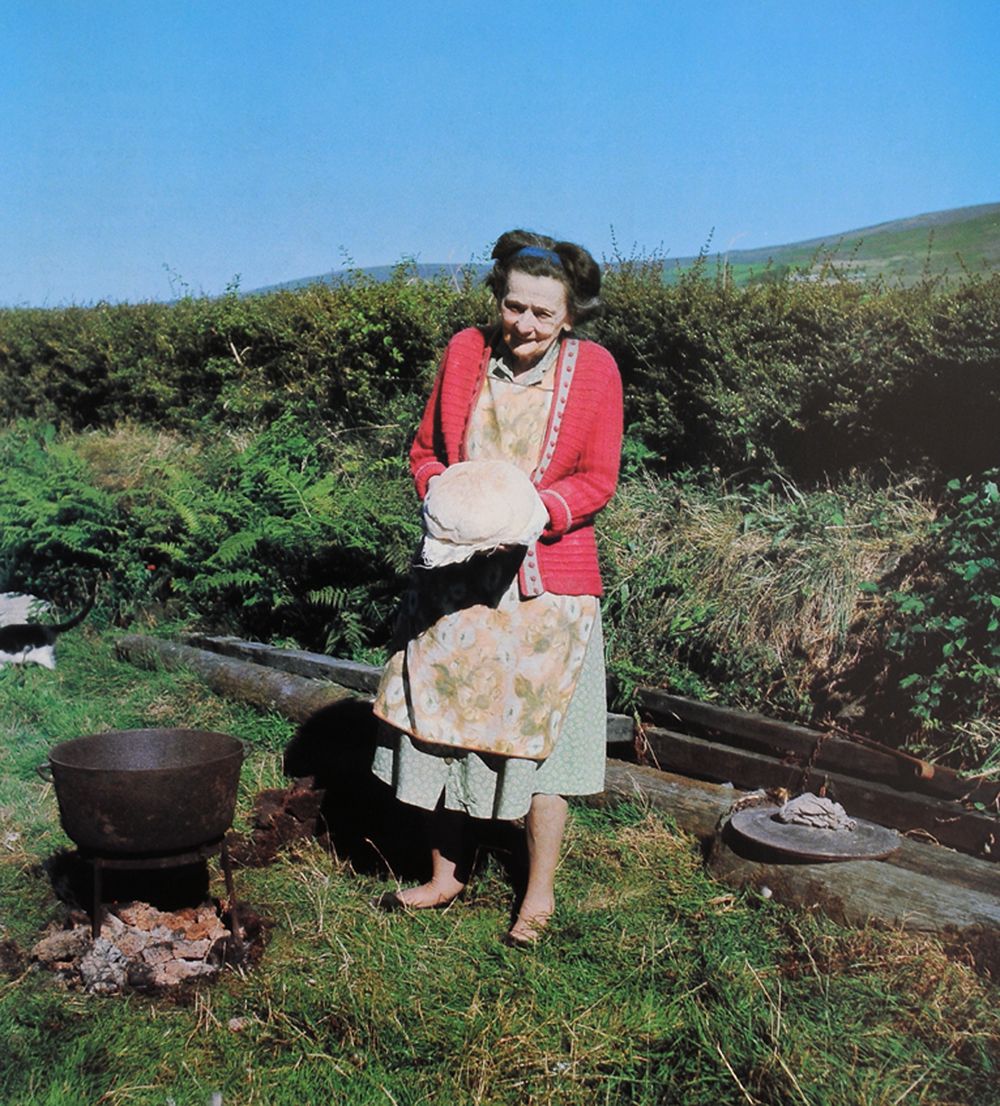 The Recipe
You will need
two pounds plain flour
one ounce yeast
twelve ounces butter
six ounces soft brown sugar
six ounces currants
six ounces sultanas
three ounces raisins
two ounces candied peel
quarter teaspoonful nutmeg or mixed spice
half a teaspoonful salt
two eggs
one dessertspoonful black treacle
a little warm milk and warm water
Method
Put the flour in a mixing bowl and allow to stand in a warm place for a short while.
Rub the butter into the flour, add all the other dry ingredients and mix thoroughly.
Cream the yeast with a little sugar in a smaller basin and blend it with half a cupful of warm milk.
Make a well in the centre of the dry ingredients, pour the yeast mixture into it and sprinkle a little flour over it.
Cover and allow to stand in a warm place for a few minutes.
Beat the eggs, pour them on the yeast mixture and proceed to knead the ingredients to a soft dough.
Melt the treacle in a little warm water and gradually add it to the dough, as required, when kneading.
Cover the bowl and allow the dough to rise for an hour and a half in a warm place.
Then turn out on to a well-floured board, divide it in equal parts and put into warm greased tins.
Bake the loaves in a moderately hot oven for an hour to an hour and a half.
Bala, Merioneth.