Welsh Fare
Welsh Fare Homepage
Mashed Potatoes
Lleyn Peninsula, Gwynedd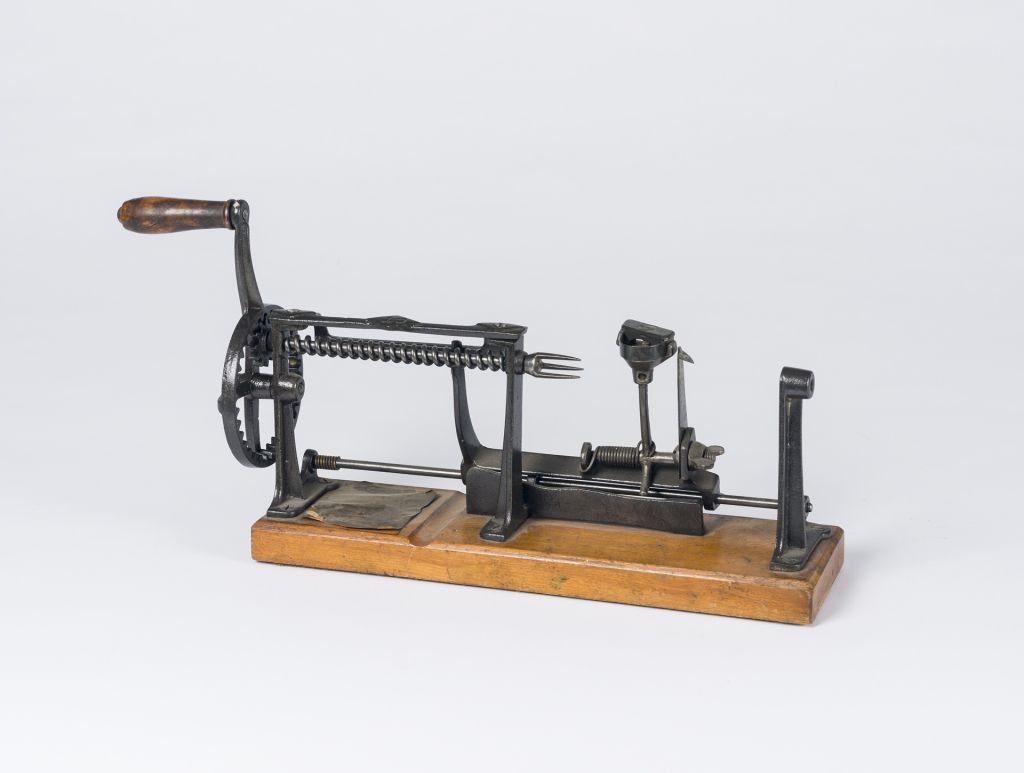 This meal was generally served at mid-day.
Mynytho, Lleyn.
Stwnsh is an alternative name for the same dish in other areas in north Wales; sweded, peas or carrots would be mashed with the potatoes and consequently given the name stwnsh rwdan (swede), stwnsh pys (peas) or stwnsh moron (carrots).
A specially carved wooden tool was used to mash the vegetables and was known as mopren, pwnner, stwnsher or mutrwr tatws in different parts of the country.
The Recipe
You will need
potatoes
swede, dried peas or carrots
salt
Method
Peel and wash the vegetables, as required, and cut into coarse pieces. (Allow the peas to soak overnight.)
Par-boil the swede, peas or carrots in salt water before adding the potatoes.
Continue boiling for a further fifteen minutes until cooked.
Drain and mash until smooth.
Serve with fried bacon.