Welsh Fare
Welsh Fare Homepage
Parsley Pie
Gower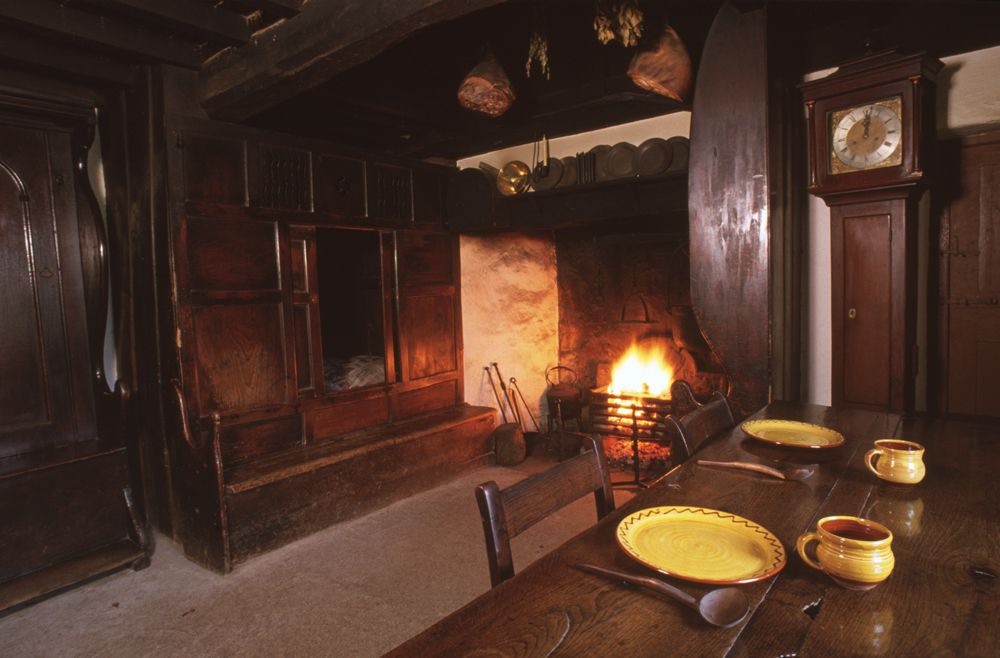 This pie was usually eaten cold for afternoon tea.
Gower Peninsula.
The Recipe
You will need
short-crust pastry
two eggs
half a pint milk
one dessertspoonful plain flour
a little salt
two tablespoonfuls sugar
one dessertspoonful chopped parsley
one and a half ounces fat bacon, diced
Method
Line a deep pie dish thinly with the prepared pastry.
Mix the flour with a little of the milk.
Beat the eggs in a large basin, pour in the remainder of the milk and add the blended milk and flour, salt, sugar and parsley.
Mix well and pour on to the pastry.
Finally, add the bacon and bake in a fairly hot over for half an hour or until the mixture has set.