Welsh Fare
Welsh Fare Homepage
Goose-blood Pudding
Llangybi, Gwynedd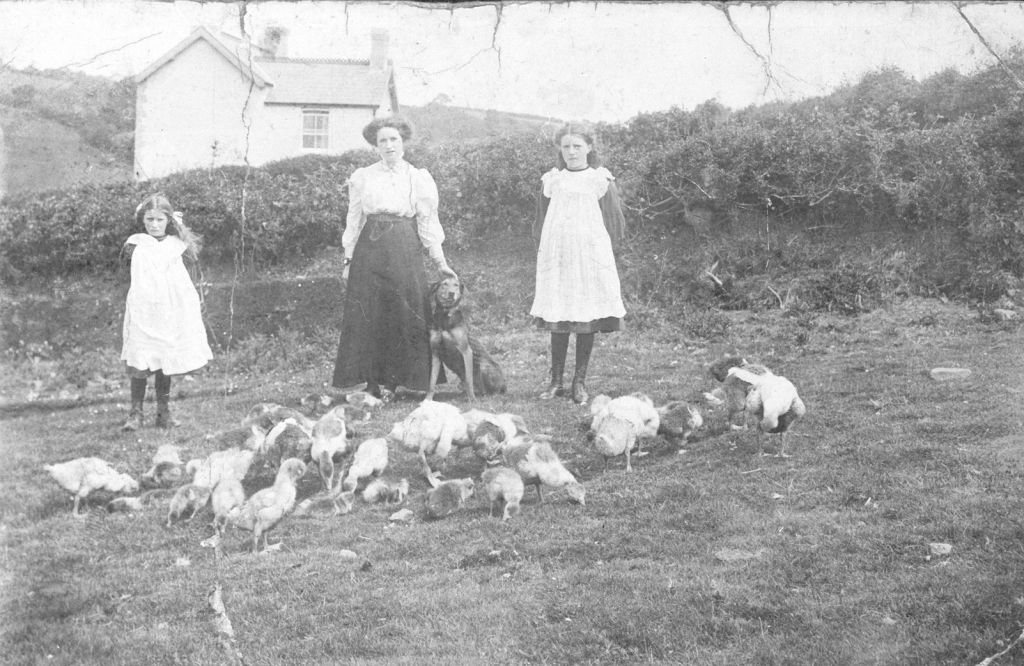 This 'pudding' was served with potatoes or with bread and butter.
Llangybi, Caernarvonshire.
The Recipe
You will need
blood from a number of geese
one or two tablespoonfuls oatmeal
plain flour
salt and pepper
sugar
onion, chopped finely
Method
Keep the blood from a number of geese (when killing them for the Christmas market) and beat well with a fork until cold, to avoid lumps forming.
Mix the oatmeal and flour with a small quantity of the blood and add to the remainder.
Season with pepper, salt and sugar and fold in the chopped onion.
Remove the skin from a goose's neck and sew to form a long bag.
Pour the blood mixture into it and secure tightly at both ends.
Immerse in boiling water and boil for two to three hours.
Slice when cold and fry in bacon fat.