Welsh Fare
Welsh Fare Homepage
Lap Cake
Pen-prysg, Glamorgan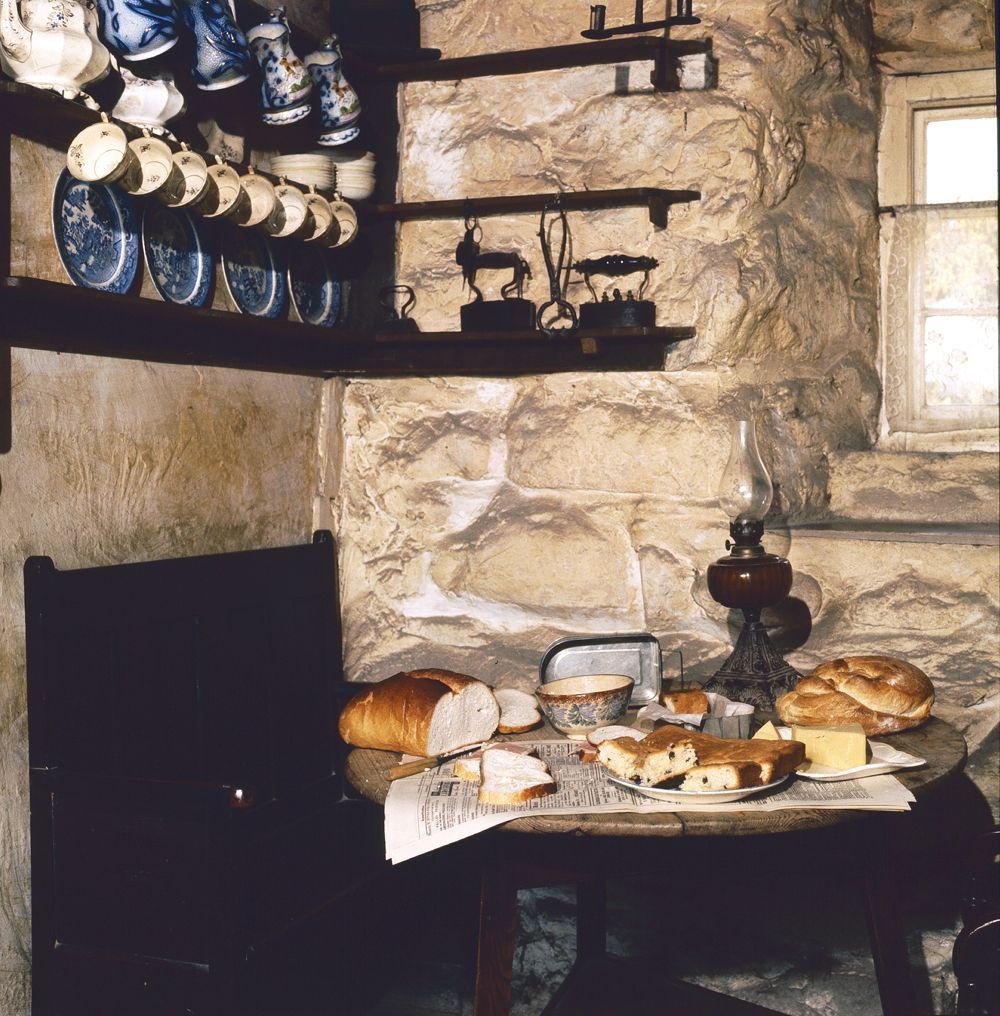 This cake was traditionally baked in a Dutch oven before an open fire in the district of Pen-prysg, Pencoed. The mixture was poured into the shallow tin at the bottom of the oven and then baked slowly on a stand in front of the fire. A similar method could be adopted today by putting the mixture in a shallow tin and baking it under a hot grill.
Teisen lap was regarded as an 'ordinary' cake baked fairly regularly in the coal-mining villages of south Wales. It stood the miner in good stead as a 'sweet' for his mid-day meal underground and the moist texture of the cake prevented it from crumbling in his tuck-box. The name teisen lap describes the texture of the cake as the adjective llap, now almost extinct, means moist or wet.
The Recipe
You will need
one pound plain flour
half a pound lard (or a quarter pound each of lard and butter)
one large cupful brown sugar
one cupful currants
a little salt
a little nutmeg
two eggs, well beaten
buttermilk
Method
Rub the fat into the flour, and work in all the other dry ingredients.
Make a well in the centre, and pour in the eggs.
Gradually add the buttermilk to the mixture and beat with a wooden spoon.
The consistency should be sufficiently soft and moist for the batter to drop easily from the spoon.
Put the mixture into a greased shallow tin and bake in a moderately hot oven.
Pen-prysg, Glamorgan.