Welsh Fare
Welsh Fare Homepage
Goose Blood Tart
Trefeglwys, Powys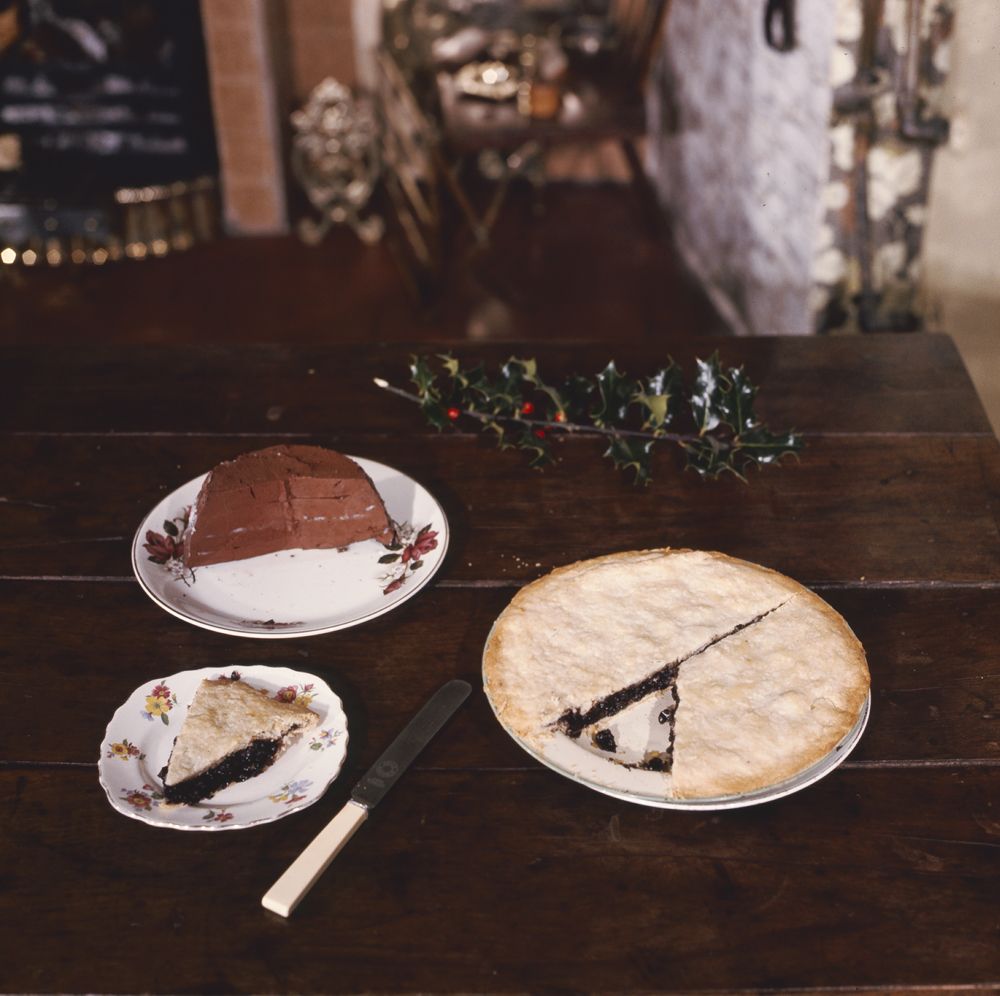 Oral evidence testifies that this cake was an essential part of the Christmas fare in the Trefeglwys district and similarly in the districts of Staylittle, Llanbryn Mair and Llangurig in Montgomeryshire. To date, however, there is no evidence to show that it was prepared in any other county in Wales.
The Recipe
You will need
short-crust pastry
blood from a number of geese
one pound currants
one pound soft brown sugar
half a pound shredded suet
three teaspoonfuls mixed spice
four wooden spoonfuls golden syrup
a little salt
Method
Keep the blood of about three geese in a greased basin and immerse this basin in a saucepan half full of water.
Boil for about three hours and then allow the blood to cool and set in the basin.
Take approximately half a pound of the solidified blood and rub it between the fingers to make fine crumbs.
Then add it to the syrup and all other ingredients and mix well with a wooden spoon.
Spread this mixture thickly between two layers of pastry on a plate or shallow tin and bake in a hot oven for approximately half an hour.
Trefeglwys, Montgomeryshire.