Art and Wales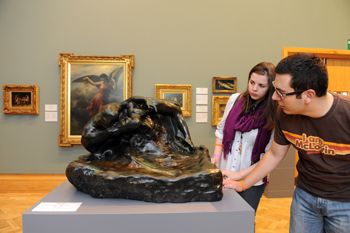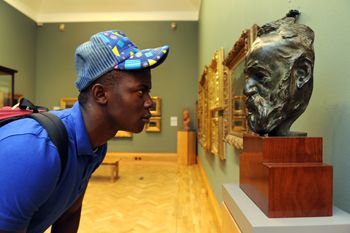 The Museum has involved the public in a range of different activities since 2001 to help inform how the museum develops its collections of art, their displays and how we work with others.
'The future display of Fine and Applied Art' and 'Views of the Future' reports were completed in 2001 marking significant progress towards achieving greater visibility for works of Welsh inspiration and also from the post 1945 period.
In 2006 the Minister for Culture, Welsh Language and Sport published an independent report on the 'Future Display of Art in Wales'. This report considered how the Museum could work together with partner organisations including the Arts Council of Wales.
An example of more recent survey work was that carried out by staff at National Museum Cardiff. This focused on developing the Centre Block galleries that opened in the autumn 2010. Staff wanted to understand visitors' reactions to the themed approaches to exhibitions, such as 'Artistic Uprisings', and 'Colour and Form'.
They were also interested in finding out how useful the gallery resources were, as well as general information about the age and visiting patterns of visitors to the galleries. The results have informed plans for the West Wing galleries which are opening in the summer of 2011.