Prints and drawings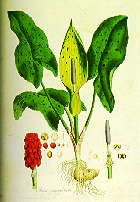 A superb collection of some 9000 prints and drawings, from professional engravings to amateur watercolours. It includes works by masters of botanical illustration such as Ehret, Redouté and Fitch. The successful exhibition The Paradise Garden (October '97 - March '98) raised the profile of these items considerably. The collection is well documented and conserved and there is a high level of expertise within the Department. A comprehensive catalogue is being prepared. Current research is concentrated on the strengths of collection, notably work by female botanical artists and also the unique Bute Botanical Tables by John Miller.
Photographic transparencies
Some 47,000 35mm and medium format photographic transparencies. The strengths of this collection are the Welsh flora and environment, alpine plants and botanical illustrations.
Botanical philatelic collection
Over 23,000 stamps, miniature sheets, first day covers and maxicards from around the world, illustrating a wide range of plants, fungi and plant fossils. These are used for exhibitions and displays.