Director General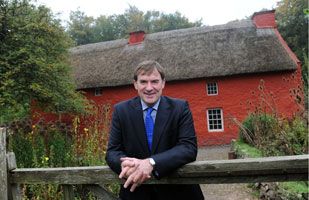 David Anderson
David Anderson was born in Northern Ireland, grew up in England, and studied Irish History at Edinburgh University. After starting his career as a history teacher in a state school, he then worked as an educator in museums in England. In 2010 he joined Amgueddfa Cymru – National Museum Wales as Director General.
David has published widely on museums, cultural policy and cultural rights, as well as a UK government report on museums and learning, and two children's books. At Amgueddfa Cymru, he has overseen the transformation of St Fagans Museum to become the National Museum of History for Wales, which won the Art Fund Museum of the Year Award in 2019, as well as the development of new programmes and research on the role of museums in society.
From 2013 to 2015 David was President of the Museums Association. He is currently a member of the Boards of Creative and Cultural Skills, and the Royal Pavilion and Museums Trust. He is also a member of the Advisory Committee of British Council Wales.