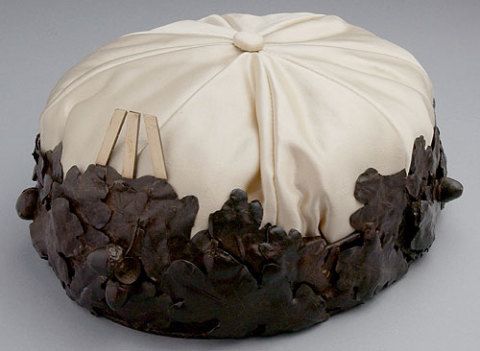 The Gorsedd of the Bards of the Isle of Britain is a society of poets, writers, musicians, artists and individuals who have made a notable contribution to the nation, its language and culture. It operates through the medium of the Welsh language.
The Gorsedd of the Bards is responsible for the pageantry of the National Eisteddfod of Wales and it organizes and presents the colourful and dramatic Proclamation and Gorsedd Circle rites, and the Chairing, Crowning and Prose Medal ceremonies on the main festival stage.
Here, we introduce this remarkable society, in all its ritualistic and ceremonial splendour from its beginnings in 1792 until today.
'The gorsedd is a sort of guild of literati and it provides at 'the national' the ceremonial aspect, the incantations, the robes of white, blue and green, the dancing elves, the sword of peace, the horn of plenty, the sheaf of corn. All the tribes of the world like ritual, badges, medals, strange hats, parades and archaic nomenclature and language - Wales likes its own pageantry and peacockry'


(Trevor Fishlock, Talking of Wales, London: Cassells, 1976, pp.75-6)