Blacksmith's Tongs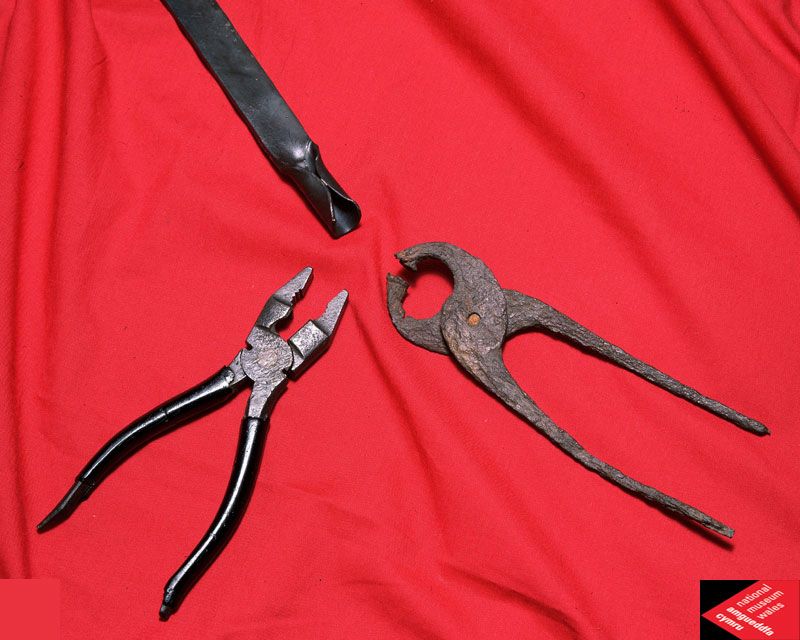 These short tongs were used by a blacksmith during the Late Iron Age (200BC-AD50).
Other items used by a blacksmith and found at Llyn Cerrig Bach are a pair of long tongs and iron bars. These bars are the raw iron, which the blacksmith worked into artefacts. The iron bars were used as objects for trade.
The Llyn Cerrig Bach assemblage makes an important contribution to our understanding of iron smithing techniques. Work in the future may reveal more about the role and use of iron, the skills involved, where the iron came from and how blacksmiths were organised within society.
The blacksmith's tongs are 211mm in length and weigh 106.2g.