Iron Sword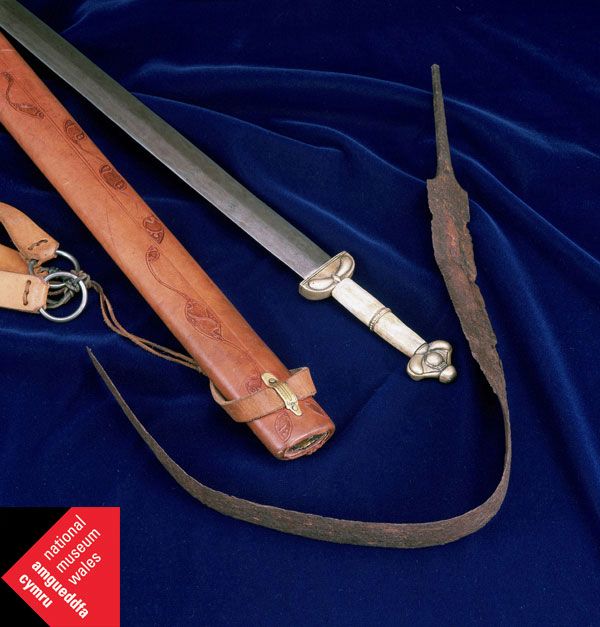 This sword blade was made by a skilled blacksmith and its shape and style suggest a date of the second or first century BC. Made of iron, it probably once had a pommel of bronze or iron, and a bone or antler handle.
Analysis of the swords from Llyn Cerrig Bach shows that some were given hardened steel-like surfaces, through a smithing process called carburisation.
Two of the sword blades have a crescentic shaped stamp at the hilt end of the blade. These may have been the blacksmith's stamp, or of symbolic significance.
We think this sword was deliberately bent. On the continent there are examples of the 'killing' of weapons (i.e. rendering them useless), before being deposited.
What remains of the sword is 898mm long, 47mm wide, and 6mm thick. The surviving weight is 626.1g.