The Caerleon Challenge
National Roman Legion Museum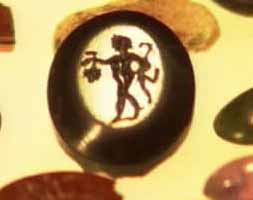 The National Museum and Galleries of Wales has joined forces with CADW and Newport LEA, to develop an exiting multimedia resource for schools. The resource focuses on the Fortress Baths at Caerleon and is aimed at Year 3 children who study the Romans as part of their history curriculum.
The resource is in the form of a structured Microsoft PowerPoint presentation that allows the children to navigate through the tasks. The presentation also links to an exclusive multimedia resource bank provided by NMGW and CADW. The resource includes drawings, photos, video, virtual reality scenes and interactive drag and drop activities.
The Caerleon Challenge
Cost: For use in school - free of charge.