My Primary School is at the Museum
National Waterfront Museum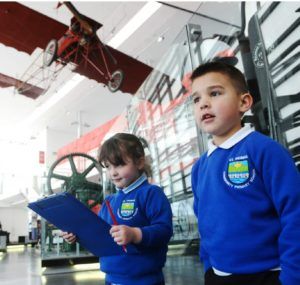 The My Primary School is at the Museum project is an action research project which involved placing three primary schools in a museum setting for between two and five weeks in 2016. This is a Cultural Institute at King's College London project in collaboration with the Department of Education & Professional Services and Garbers & James, Architects.
To find out more about the project follow this link:
http://myschoolatthemuseum.site
Would you like to swap the school classroom for the Museum? Contact us to discuss your school in the Museum further.