Angel Sharks Project: Wales
National Waterfront Museum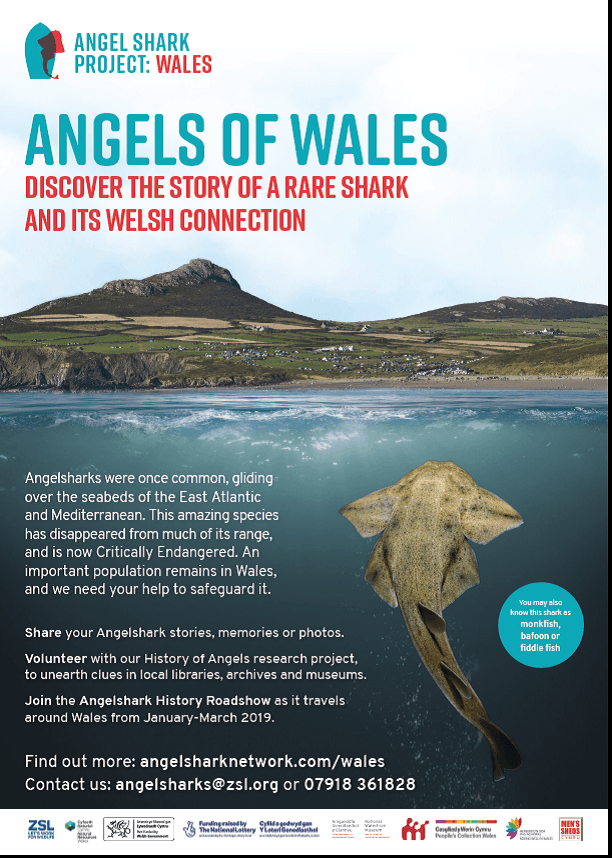 Angels of Wales Discover the story of a rare shark and its Welsh connection
Angelsharks were once common, gliding over the seabeds of the East Atlantic and Mediterranean. This amazing species has disappeared from much of its range, and is now Critically Endangered. An important population remains in Wales, and we need your help to safeguard it.
You may also know this shark as
monkfish, bafoon or fiddle fish
Share your Angelshark stories, memories or photos.
Volunteer with our History of Angels research project, to unearth clues in local libraries, archives and museums.
Find out more: angelsharknetwork.com/wales
Contact us: angelsharks@zsl.org or 07918 361828