When coal was king: Virtual workshop
Big Pit National Coal Museum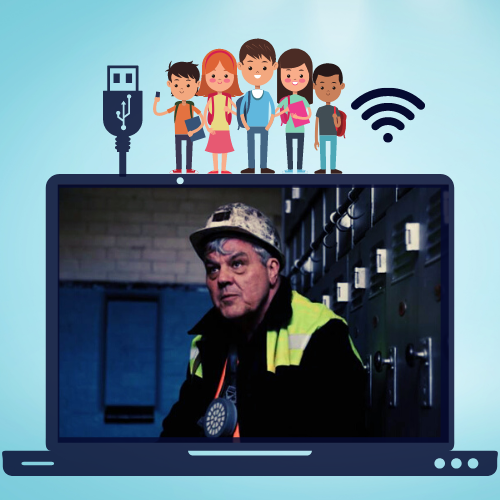 Dive into the rich coal mining history of south Wales by joining a coal miner as he starts his working day at Big Pit in 1978.
Learn more about mining communities, not just during this period, but all the way back to the Industrial Revolution.
What impact did mining have on the environment? What was life like for a child worker of the Victorian period? How did changes in technology improve the lives of miners and their wives?
Duration: 1 hour
Dates: To enquire about available dates and cost, please send your school's name, number of pupils, year group and preferred dates to bigpit@museumwales.ac.uk or call (029) 2057 3650
Cost: For use in school - free of charge.
Curriculum

Humanities: Enquiry, exploration and investigation inspire curiosity about the world, its past, present and future. Our natural world is diverse and dynamic, influenced by processes and human actions.

Health and Well-being: How we engage with social influences shapes who we are and affects our health and well-being.

Build up a body of knowledge and have the skills to connect and apply that knowledge in different contexts through learning the skills of an historian and studying the history coal mining in Wales.

Think creatively to reframe and solve problems by investigating the dangers of working underground and find solutions to keep miners safe.

Develop knowledge about their culture, community, society and the world, now and in the past by learning about the history of the Welsh coalfields and their wider impact.

Apply knowledge about the impact of diet and exercise on physical and mental health in their daily lives through discovering the daily life of a nineteenth century child worker.